A Whistleblower's Age Has No Boundaries
Here's a new one. It's about a brave 12 year old who became a whistleblower. I wanted to share this one because as a mother myself, I try to teach my children about the greater good.
Those who blow the whistle have struggled in the past. They've been called rats, extortionists, heroes, crusaders. But in reality, a whistleblower is a person who chooses to take action to stop a wrongdoing. We typically hear about stories of people who blow the whistle via reporters who were tipped off, or through government investigations.
These brave people possess a sense of justice and integrity. When someone comes forward to blow the whistle, they are seeking to hold a wrongdoer accountable for an action. These people are driven by integrity in that they take action because it's the right thing to do. The most common motivation for a whistleblower is that they want to seek justice to hold a wrongdoer accountable or halt unethical behaviour.
This 12 year old was certainly motivated by wanting to do the right thing and hold people accountable. He was a grade seven student at Macdonald High School (Lester B. Pearson School Board) and was facing retaliation for "rocking the boat".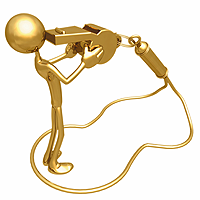 1
The 12-year-old was suspended by his principal after his father took to CBC Daybreak to reveal that his son's French immersion program was being taught in English. His father said that the course was conducted entirely in English but was fraudulently documented as a French course on the government recognized report card.
The father contacted the principal on the first day of school this year after he learned that his older son's French immersion classes had been conducted in English during the 2013-2014 school year. The Principal's reply was that the class is conducted in French and the teacher's know this.
Then two weeks later in this school year, the youngest son came home to say that his class was also being taught in English.
Here's Where It Gets Interesting
The son's feedback was obviously not meshing with the Principal's assurances so the father decided to place a digital audio recorder on his son to record the class. It was revealed that the teacher did indeed teach the class in English with the odd lapse into French… and one student actually corrected the teacher on the correct use of a 'gender' word.
The recording was not illegal, but the Principal asserts that a violation was made against the school board's policies against cyberbullying, sexting, and child exploitation, therefore the suspension from school.
Now we know that whistleblowers are a great source of intelligence. Yes this situation is relatively "small-fry" (no pun intended) compared to the stories of mega million corporations. Those who blow the whistle are not disloyal. They're the opposite – they're loyal. Parents go to great lengths to secure spots for their children in French immersion classes. Therefore, in return, it's expected that classes be taught in French. To not teach the classes in French, and then turn around and fraudulently record, on government issued documents that they were, is wrong. And if standards of French teaching are lowered, in turn allowing students to "succeed" giving the school board the opportunity to hail the success of the program, this is also fraudulent.
This young student called the school on it. He become aware that the school lacked transparency and honesty. School boards have policies in place on reporting financial fraud and misconduct.
Hat's off to this young boy fighting for the greater good.
Organizations who have taken the time to implement an ethics reporting system generally have done so because they are serious about protecting their employees and business. So it's in the best interest for organizations to encourage employees to report wrongdoing internally and do it anonymously, and to work towards building a culture where employees feel comfortable about speaking up. There's a lot to consider when getting ready to launch a whistleblower system.