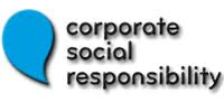 While Canada has had anti-corruption legislation in place since 1998 in the form of the Corruption of Foreign Public Officials Act (CFPOA), it has been limited in scope and minimally enforced by Canadian authorities. However, recent developments have illustrated that this area of the law is changing, both from a legislative and enforcement standpoint.  In June 2013, the Canadian government enacted amendments to the CFPOA (Amended CFPOA), implementing a variety of changes aimed at strengthening both the scope and application of the legislation. Canadian enforcement authorities have shown increased interest in the last two years towards anti-corruption related matters, which have included two significant convictions resulting in penalties in the range of $10 million for each company as well as the first conviction of an individual under the CFPOA. Canadian companies should revisit the legislation and ensure that they understand the implications of the Amended CFPOA to avoid encountering compliance-related issues.
The Amended CFPOA now grants Canadian authorities the jurisdiction to pursue acts of bribery committed by any Canadian citizen, permanent resident or entity incorporated or formed in Canada, no matter where in the world the act is alleged to have occurred and regardless of whether it has any other connection to Canada. Prior to the amendments passed in June 2013, the jurisdiction of Canadian authorities was confined to situations where a real and substantial link could be established between the offence and Canada.
Additionally, the Amended CFPOA now applies to both for-profit businesses and not-for-profit organizations. Previously, the scope of the CFPOA was limited to for-profit businesses only, a feature of the legislation for which Canada had historically been criticized by the international anti-corruption community. This change may be of particular interest to Canadian companies that use a not-for-profit organization to contribute funding to local governments in the countries which they conduct their operations.
In addition to the broad general offence of bribing a Foreign Official for the purposes of retaining or obtaining a business advantage, as already stipulated under the CFPOA, the Amended CFPOA has introduced a series of new offences focused on books and records. These offences criminalize a variety of activities in connection with falsifying books and records for the purpose of bribing a Foreign Official or of hiding bribery, including:
establishing or maintaining accounts which do not appear in any of the books and records that are required to be kept in accordance with applicable accounting and auditing standards
making transactions that are not recorded in those books and records or that are inadequately identified in them
 recording non-existent expenditures in those books and records
 entering liabilities with incorrect identification of their object in those books and records
 knowingly using false documents
intentionally destroying accounting books and records earlier than permitted by law.
This list of prohibited conduct essentially includes the various ways that one might attempt to conceal bribery in the accounting records of a business.
Some of the new offences may be of particular concern for a CFO or other individuals who are ultimately responsible for maintaining a company's books and records. An example of a situation of concern is where a CFO discovers that an individual in the company has established an account which does not appear in the company's books in order to conceal bribery. Given that the prohibited conduct also includes maintaining off-books accounts, it is unclear whether a CFO who fails to rectify the company's books in these circumstances is guilty of maintaining the off-books accounts. This example illustrates the new considerations that companies should be mindful of in this aspect of their business and underscores the importance of having effective accounting controls and whistleblower hotline resources in place to ensure that such activity is detected.