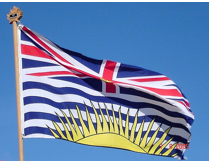 Yesterday's blog post, "One-Third of BC Businesses Are Victimized By Fraud", was the second in the three part series of stories published by The Province newspaper that we've been following. The third and final story covers a poll completed by the Canadian Federation of Independent Business (CFIB).
Around 550 of the CFIB's 10,000 BC member businesses took part.
Fraudulent emails are costing BC businesses big bucks. In fact, two-thirds of BC businesses say they've been targeted by fraudsters in the past five years, according to the CFIB poll.
Business fraud is prevalent across BC. One such instance involved a Pitt Meadows based business owner who received an email from one of his suppliers in Taiwan who he's been doing business with for the past 15 years. This email asked that the BC business owner change the way he paid his bills. He complied, as he's been dealing with this particular email address during these 15 years – he recognized it. He transferred the requested $36,000 to the requested account. Then he got an email again from the same address requesting to pay his bill…he thought he'd already done that.
The fraudster was using the supplier's email address and was now $36,000 richer and the real supplier still needed their invoice paid.
Small businesses can't afford to lose this type of money. Unfortunately, 68% of the CFIB's polled respondents reported that they were the victim of email fraud/phishing. Another 51% reported to be the victim of Internet related fraud like malicious software or spyware.
Some of the oldest (and unfortunately reliable) scams are catching as many people as ever. It seems the best advice, according to the CFIB, is prevention. The cost to fight fraud, and win, is huge – chances are you wouldn't win anyway, and small businesses just don't have that type of money in their pockets.
According to the CFIB Poll:
– The average cost of fraud prevention per year is just over $3000
– If victimized, the average cost of fraud is around $7500 per year (in lost time, lost money/sales, legal fees)
– 68% of respondents were victims of email fraud
– 59% of these businesses have a process or policy in place
– Of those businesses that were defrauded, 68% said they did not recover any costs
In business, an anonymous whistleblower hotline is the single most effective tool available to improve ethics reporting.
Waste, fraud and abuse of authority can all be combated by having an independent reporting mechanism that's available to report malfeasance. WhistleBlower Security should be one of the first places your employees can go to report on any perceived wrongdoing.
Whether it's for regulatory compliance, financial transparency, corporate governance, employee, client, investor or patient relations, becoming WhistleBlower Secured™ will enhance your corporate integrity and empower your employees to contribute to an ethical workplace.