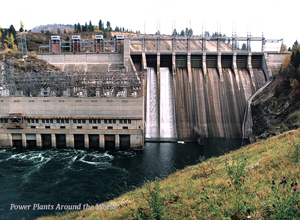 While we don't usually comment on individual organization's management, a recent article in the local paper raised the ire of more than a few of our team here at WhistleBlower.
BC Hydro is on track to lose billions this year.  British Columbians paid $676 million for IPP power last year, more than twice the price of imported electricity at that time.
The recent proposed hikes to electricity rates in British Columbia have brought to light severe mismanagement issues on the part of BC Hydro.  The crown corporation's published salaries show that 45%, or over 2,600 of its employees, currently make six figures, with 10% making over $150,000.
Executives have seen extremely large pay increases, with president Charles Reid making 7.7% more than last year, for example.  Furthermore, bonuses as high as $90,000 for higher-ups are raising serious questions.  These figures are especially troubling when one considers BC Hydro's current financial situation.  On top of the rate hikes (which are proposed at 26% over the next three years!!), the corporation is deep in debt and mismanaging money meant for new infrastructure.  Questionable charges such as a $35 fee in order to not have a smart meter installed at one's home point to poor use of these funding allocations.
The most troubling thing about these issues is the fact that consumers are being expected to shoulder the burden of BC Hydro's financial mismanagement.  The pay raises for executives, as well as sky-high salaries for a large portion of other employees are being translated into higher costs for customers, and BC Hydro's monopoly on electricity in the province does not provide them with another viable alternative.
This highlights the main problem with the structuring of crown corporations in BC.  The lack of accountability on the part of executives leaves taxpayers on the hook.  In fact, a public report issued two years ago slammed BC Hydro for their corporate structure, sky-high executive pay, and massive bonuses.  Clearly, there has been little done to remedy the problems that plague the corporation's finances since this report, and instead, Hydro has resorted to rate increases and excuses.  They argue that high salaries are necessary in order to keep talented executives from moving into the private sector, and that the the need for competitive wages coupled with overtime required for on-the-ground employees in the instance of storm-related repairs explains their high earnings.  The problem with this assertion is that BC Hydro is increasing executive salaries at an annual rate far greater than inflation, and doing little to cut costs elsewhere.
The fact that the financial consequences of this mismanagement are being passed on to consumers signals a need for a re-evaluation of how the corporation is run.  Further than that, it should prompt a hard look at all of the province's crown corporations.  BC Ferries, for example, pays out executive bonuses equally as outlandish as Hydro's, and they are likewise in debt.  Anyone who examines Washington State's Ferry Corporation would see a much more cost effective management structure, with executive salaries that are appropriate and a business model that makes money.
The crown corporations in BC operate as provincial monopolies in their respective industries, but this does not mean that taxpayers should fund seemingly unmerited pay raises for their executives.  It is ironic that these companies, who must be so transparent with their finances are not managing them in a way that benefits consumers.
There appears to be a lack of accountability among these corporations, and although privatizing them may not be the best solution, some deep thought into how to keep crown corporations in check is sorely needed.  Without competition, there are fewer incentives to increase accountability and promote best practices.  Public reports have not worked.   A re-structuring of the way in which the boards of crown corporations are composed, as well as tougher consequences for mismanagement are required.  These companies must answer to consumers/taxpayers and it is obvious that this is not happening under current structuring and legislation.
While we live in a province replete with resources that should translate into huge profits for BC Hydro and one would assume cost effective energy for the local residents;   mismanagement and political interference make BC residents pay exorbitant rates.  It is just wrong.