Healthcare Has Traditionally Been the Top Source of Complaints for Bullying and Harassment

But now new figures from WorkSafe BC show that the hospitality industry is the worst offender.
The hospitality industry is among of the World's largest, and even though its operating environment is very complex, the industry continues to evolve and grow. Restaurant chains, hotels, and resorts are driving a human resources revolution and if they incorporate interactive education, accessible reporting tools, and response to issues with consistency, it's possible to promote a strong ethics and compliance culture and reap the benefits.
In November 2013, WorkSafe BC implemented policies requiring employers to establish their own bullying and harassment policies while making sure supervisors are trained to understand and follow related procedures involving bullying and harassment.
Recently, WorkSafe BC accumulated 5,349 inquiries and complaints regarding these new policies, with 303 calls and another 1,165 online questionnaires leading to prevention officers following up at workplaces. Most calls were from female complainants, (64%), and most were from the hospitality industry (14%), followed by healthcare (13%) and retail (10%).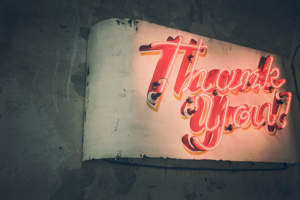 WorkSafe BC's Hospitality Reports:
28% of complaints are against a manager
28% of complaints are against a co-worker
20% of complaints are against a supervisor
8% of complaints are against the business owner
Robyn Durling, co-director of the BC Human Rights Clinic, said healthcare has traditionally been the top source of complaints for bullying and harassment. But the new WorkSafe BC regulations have prompted "a lot more complaints of sexual harassment" than previously were made in hospitality. "It gives those people that are somewhat vulnerable … that ability to complain about bullying and harassment and get some third-party to intervene."
In the hospitality industry, employees and managers are the front line in establishing a strong ethics and compliance culture. This means that ethics education becomes an important and interactive initiative; staff can learn from the company and the company can learn from its staff. That said, in order for this interaction to take place managers and employees must first be trained in ethics and compliance. This, of course, teaches staff how to effectively detect and report potential wrongdoing. Training also provides a context that assists in formulating employees' own recommendations, which can help their company identify ethics and compliance breaches before they occur.
Reporting potential violations is not easy. Employees have a range of concerns, such as retribution or even losing their position. It does not help that there have been much-publicized cases where whistleblowers have been ignored or treated poorly after making a report. Most ethics reports made are anonymous, confirming that employees are sometimes afraid to attach their name to a report; they fear whatever consequences might befall them. Since that is the case, and the information provided so far is valuable, ensuring confidentiality and anonymity, if requested, is a key characteristic of any ethics reporting system. Seeing as how ethics reporting is so effective in deterring and ultimately resolving ethics and compliance breaches, it makes sense for companies to consider rewarding reports, and implementing a non-retaliation policy.
Hotels, resorts, restaurants and many other categories of business have much to gain from creating a culture that empowers employees and mitigates risk. Download an eBook covering many reasons any company should implement a whistleblower hotline.



[citesource][source]http://www.theprovince.com/business/have+been+harassed+bullied+work+alone/11208823/story.html[/source][/citesource]