Canadian Company Top World Bank's Blacklist of Corrupt Companies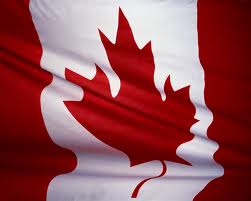 SNC-Lavalin, a Canadian company has the highest number of corrupt and fraudulent subsidiaries, according to a list of blacklisted organizations produced by the World Bank.
Canadian companies make up 119 of the more than 250 entries from around the world on the list, marking a seven-year high for the country. The United States placed second on the list with 46 companies, and Indonesia placed third with 43, the World Bank said on Sunday.
Montreal-based SNC-Lavalin Group Inc (TOR: SNC), appears on the list 58 times as a Canadian subsidiary and 14 times as an American company, with many more SNC subsidiaries dotted all across the world. The company's name had been tarnished after an internal investigation found that there had been $56 million of improper payments made to undisclosed foreign agents.
According to its website, SNC-Lavalin is one of the world's leading engineering and construction companies and a major owner of infrastructure.
Canada's foreign minister, John Baird, spoke out against corruption as he visited Algiers, Algeria, and said that SNC-Lavalin's pending corruption investigation in the North-African country is not representative of "all Canadian businesses, which give huge importance to ethics."
Europe and Central Asia accounted for 19 percent of all cases, with the Caribbean contributing 21 percent, and East Asia and Pacific regions 16 percent, respectively.
The World Bank said it will ban companies or individuals found guilty of collusion, corruption, fraud or coercion from receiving project funding.
"We're not a global policeman, but what we can do is facilitate the global conversation against corruption," Stephen Zimmerman, director of operations at the bank's integrity division, said to the Financial Times.