I Hate to Say It, but Bamboozle Comes to Mind Too.
Canadian taxpayers know the pain of ever more taxes we have to foot. And seemingly these taxes are going towards healthy incomes for those in the public sector, as well as other questionable areas.
Well last night while watching the news, I saw a story of yet another taxpayer… scheme?
Over the past five years, Canadian taxpayers have spent more than $12 million, footing the bill for retiring military members to move.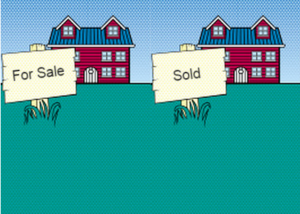 That alone sounds just fine. These brave individuals have been told, over their military careers, where to move and when. So naturally one perk of post-retired military is having taxpayers foot the bill for one final move to where they went to live. After serving our great country, I'm totally down with that. They deserve this.
Here's where the 'scheme?' begins. Many of these ex-military are using our tax dollars to move within the same city, over and over – some four minutes apart (I'd be walking my furniture to the new house myself, but that's just me…).
According to documents provided to Global News under an Access to Information request, the Department of National Defence paid for 1169 same-city retirement moves. Now it's been a while since I moved – I'm more of a stay-where-I-am person but I can certainly imagine that moving costs aren't cheap.
Here's a sampling of what Canadian Taxpayers have been paying for according to the documents that Global News got:
Lt.-Cmdr. Fugger moved locations in North Vancouver, costing $58,978.43. Another soldier billed taxpayers for two same-city moves – documents show Lt.-Col. Fritz-Millett moved locations twice in Kingston. First in 2009, costing taxpayers $45,900.97, and a year later a second time within Kingston, at a further cost of $9,467.33.
A bit rich for taxpayer blood, right? The Conservative government agreed, and ordered changes to the military's moving policy back in August, commanding that taxpayers would no longer pay for moves to residences in the same city – although an exception would be for sick and disabled solders.
So what did some of the retired military do? Hastily sign up for taxpayer reimbursement for their moves before this new law came completely into effect. I liken this to citizens rushing for transit buses en masse, pushing slower folks out of the way, in order to get onto the bus before the doors close, creating a chaotic scene.
To me, this speaks volumes to the culture in the military. I hate to bring down an entity like the military. It's a living, breathing organism, fighting for the good of our country. However, like any organization, there are codes and policies, and wrongdoing. Last May we wrote about harassment in the military and how those inside the organization don't think there's a culture of harassment. Well, just like there are employees who may get harassed, there will also be those employees who take advantage of a policy put in place. Why would they take advantage of a policy put in place? Because nobody is accountable for that policy. So the message between employees will be "let's not talk about it, let's not publicize it, let's not discuss it out there. When my time comes I want to take advantage of it".
This misuse of taxpayer money had been going on for some time. Now I'd bet my car that there was someone within the military, aware of this misuse of money, who would have loved to come forward earlier to express their concerns about how their 'co-workers' were possibly taking advantage of a policy. This person, or persons were well aware of the imbalance between a fair compensation and those who pay the bill. But perhaps there's not really a speak-up culture within the Canadian military?
It's stories like this that shed light on how an 'organization' is operating. As we know, frauds that aren't reported, can run along merrily for a long time until they hit a wall. This questionable use of taxpayer money had been silently brushed under a rug until it finally seeped through. Arguments support this money instead funding other types of military issues like health and welfare of those who really need it.
It doesn't matter what your industry is you operate in – government, education, mining, etc. – having a tool in place where employees can speak up and provide input that can be used to build and grow an organization speaks of a culture of openness, accountability and transparency.