Workplace Practices Will Be Monitored Locally and on Location
Canadian mining companies have operations all over the world, not just at home here in Canada. And often, these countries, where business is conducted, themselves have very poor human right abuses and have struggled with conflict in the past. Countries like Eritrea and Guatemala.
Over the past number of years, Canadian mining companies had increasingly been thrust into the spotlight for their conduct in other countries. Some of this conduct included forcible evictions of indigenous communities from disputed land, contamination of water supply, assassination and/or disappearance of anti‑mining activists, and rape of local women by private security forces.
Due to the absence of specific legislation in Canada to hold companies accountable to 'required standards of conduct', and of course due to the absence of pursuing such crimes committed in host countries, meant there was little means for victims of these abuses to seek compensation.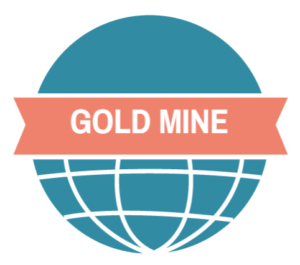 In the face of demands for greater accountability, the Harper government developed a strategy in 2009 for improving corporate social responsibility in the Canadian‑International extractive sector. The recommendations set forth were that Canadian companies adhere to the United Nations Guiding Principles on Business and Human Rights, among other similar principles. Ottawa put in place a corporate social responsibility counsellor for mining companies, however she resigned 4 years in to a 5 year term because many of these companies refused to participate in the process, so a many of the human rights complaints that she started working on fell by the wayside – the guidelines were voluntary in nature and did not have the force of law. As well, host state governments are often too weak or corrupt to properly enforce regulations in their own jurisdictions.
Is There Hope for Canadian Compaines Doing Business Overseas?
It looks like things are getting back on track again. Ottawa is committing to introducing a new counsellor and what Ottawa says is if companies refuse to participate in the original process, Ottawa will withdraw any government support or help that they were offering to those companies. Ottawa says it's committed to enforcing tighter rules for Canadian mining companies, and the contractors that they are using in those foreign countries – companies need to be mindful of regulations and guidelines here in Canada and their practices will be monitored elsewhere.
The Canadian government's lack of getting involved in the past has certainly rubbed many people the wrong way, and they've argued that this has tarnished Canada's corporate reputation abroad.
Canada is an important source of investment for the global mining industry. Canadian mining companies, many with brick and mortar addresses in Toronto and Vancouver, account for 40% of the world's exploration expenditures. Canada has a leading role in global mining, and the harm caused by some Canadian companies make it all the more important for Canada to address these issues.
One would think that the last thing these Canadian mining companies want to have happen is to have these injustices come to light through the Canadian court system. We've seen, in the past few months, a couple of Vancouver and Ontario based companies be sued in the Canadian court system for alleged human rights violations that happened in other countries.
With the home companies, and contractors in the foreign countries – employees included – being under the spotlight even more, it would make sense to deploy an ethics reporting system where every single person involved in the business can report on these injustices in a safe manner. If any Canadian company doing business over- seas wants to avoid front page news and scandal, proactive measures need to be put in place to ensure that never happens.