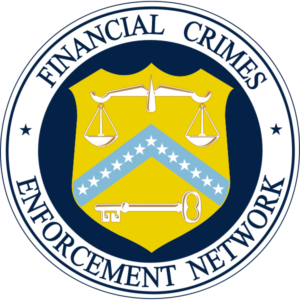 A clearly-defined set of ethical guidelines is crucial to maintaining a transparent and compliant corporate environment.  Firmly established best practices with regards to ethical behaviour and case management ensure that violations are reduced and dealt with effectively and efficiently.  Conflict of interest can be somewhat of a grey area when it comes to outlining ethical guidelines, but should not be discounted.
The US Securities and Exchange Commission is learning the importance of a clear stance on conflict of interest the hard way.  It was reported last week that over 3,400 of the SEC's employees hold banned stock.  Those working for the agency are not allowed to have financial interest in the companies that the SEC oversees, which eliminates many Wall Street bank stocks.  This discovery has led to a comprehensive ethics review, which will examine all employee holdings.  A huge amount of resources are being used in this process, and it highlights the need for clear ethical guidelines.
The SEC's compliance programs seem to be at the heart of this issue.  It appears that they rely on employees to police themselves with regards to stock ownership, and does not make it clear whether or not shares bought in stocks prior to their being listed on the agency's banned list are subject to scrutiny.  The SEC introduced strict limits on the stocks employees were allowed to own in 2013, and the infrastructure in place to keep tabs on employee holdings only monitors recent transactions.  While they tried in 2010 to implement a more comprehensive tracking system for employee holdings, but terminated the contract under suspicion that the provider was not adequately protecting user information.
The internal audit currently underway will be extremely difficult, as it will involve making decisions about which transactions and stocks will be scrutinized. With around 220 banned stocks on the SEC's list, strict holding limits, and over 5,400 employees in total, this process will likely be a slow one.  A proactive approach to ethical guidelines the clear definition of terms related to bought shares would have helped to avoid issues such as these.  While self-policing on the part of employees is not necessarily the wrong approach, there much be the correct systems and guidelines in place to ensure that no one is being unwittingly non-compliant.  Furthermore, in the case of an audit, clear definitions of corporate ethical rules help to streamline the process by firmly establishing what to investigate and take action against.
Ethical best practices influence every aspect of a business, and the SEC's case highlights how important clearly defined ethical guidelines and case management systems are to a corporation's operation.  Not only do they affect the culture of a workplace, but they help to avoid unnecessary reviews that eat up significant resources.  Proactively outlining the rules for ethical behaviour and making sure that the correct and trustworthy systems are in place to monitor and manage breaches will ultimately streamline all aspects of a business, and conflict of interest should not be overlooked in these discussions.  It should be as firmly defined as possible, and an integral part of a corporation's ethical culture.