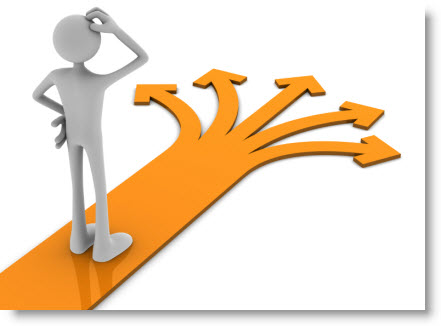 Steps for Creating the Whistleblowing Culture:
Create a Policy
A policy for reporting illegal or unethical practices should include formal mechanisms to record violations, such as hotlines and web-based, information-gathering software.
Clear instructions about the process of voicing concerns, either through a chain of command, or via a specific service provided by the organization, such as an ethics reporting system.
Clearly communicate that no retaliation of any type will be tolerated.
In addition, a clear connection should exist between an organization's code of ethics and its performance measures. For example, in the performance review process, employees can be held accountable not only for meeting their goals and objectives but also for doing so in accordance with the stated values or business standards of the company.
Get Endorsement From Top Management
Top management should demonstrate a strong commitment to whistleblowing. This message must be communicated by managers who are well-trained in educating the workforce in policy regarding employee complaints.
Publicize the Organization's Commitment
To create a culture of accountability and transparency, it is important that employees hear about the policy regularly. Top management should make every effort to talk about the commitment to ethical behaviour in memos, newsletters, and speeches to company personnel. Strategically placed posters and wallet cards are also excellent ways to keep awareness levels high. Publicly acknowledging and rewarding employees who report ethical issues is one way to send the message that management is serious about addressing issues before they become endemic.
Investigate and Follow Up
Specific managers should be required to investigate all allegations promptly and thoroughly, and report the origins and the results of the investigation to an oversight committee. A policy that requires that any complaint received must be investigated within a certain amount of time is an excellent way to insure consistency within the system. Inaction is often the most effective way to create cynicism about the seriousness of an organization's ethics policy.
Assess the Organization's Internal Whistleblowing System
Consistently gauge employee opinion about the organization's commitment to ethics and core corporate values. One way is to conducts an annual employee survey related to ethics. Some questions are: Do you believe unethical issues are tolerated here? Do you know how to report an ethical issue? Another way is to have employees use the ethics reporting system once or twice a year to remain familiar with its operation. A quick online survey easily documents that employees have logged-on and are familiar with the platform.
Conclusion
Given the prevalence of corporate misconduct recently, whistleblowing incidents have been on the rise. This trend has been bolstered by the provisions of the Sarbanes-Oxley Act, which accords legal protections to whistleblowers in publicly traded companies. This means organizations need to institute comprehensive policies which allow employees to bring unethical and illegal practices to the forefront. Companies need to train managers and executives on how to encourage openness, not unlike the sexual harassment training of two decades ago. Putting processes in place does not need to be difficult, but it is certainly necessary given the increased public scrutiny of corporate behaviour.