Dear Organization XYZ, You Need a Whistleblower Program – Here's Why
There's a Valuable Lesson in Here | Read On
If an organization responds quickly to allegations brought on by a whistleblower, this is an opportunity – handed on a silver platter – for that organization to be proactive and take charge of the alleged issue(s). This, in turn, puts an organization in a much better position if there's an SEC inquiry.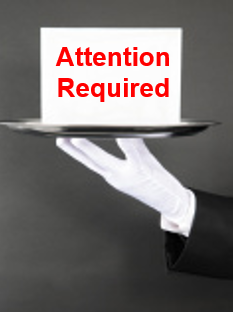 But it seems that some organizations are missing the boat on this opportunity. Reaction seems to be the fashion and this may lead to charges of retaliation and make an organization look defensive. Reactive changes to a whistleblowing employee's status, just doesn't look good on anyone.
The SEC's whistleblower program offers monetary awards to eligible individuals who provide original information about violations of the federal securities laws resulting in a Commission enforcement action involving more than $1 million in sanctions. Awards can range from 10% to 30% of the money collected. The SEC's Office of the Whistleblower has an online portal that makes it somewhat easy for informers to contact the agency and provide information. Now that doesn't mean that the SEC will just dole out money right left and center to any brave sole who chooses to become an informer. There's bit of due diligence that takes place and most cases don't make it that far.
But, message to organizations – if you don't do your part and proactively investigate any allegations of wrongdoing, things could spiral downwards pretty darn quickly.
The Wall Street Journal recently analyzed the whistleblower program based on SEC records. There's a bunch, try 6,500, people who have offered confidential information under the whistleblower program. This has lead to five cases based on information from eight whistleblowers that resulted in $150 million in restitution and fines.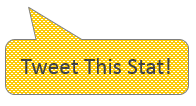 Math was never my niche, but that's a really tiny percentage – wait for it – a whopping 0.1%.
So average organization might think that's nothing to worry about. But to have the "that will never happen to us" mentality is just plain irresponsible. Why? Because the enforcement sanctions against the offending organizations and rewards for informers is truly significant.
Here's another little tidbit of information taken from the WSJ story – retirees have been the largest single source of tips in the whistleblower program. Why? They're retired. They have more time to focus on potential claims and they have less fear of the retribution that a current employee, who still needs to earn his/her pay to feed and house the family, has.
Here's a couple of recently reported cases to the SEC that should get you thinking about responding to whistleblower complaints tout de suite.
Case 1: June | The SEC announced a $2.2 million settlement involving allegations of a hedge fund advisory firm retaliating against a whistleblower who contacted the SEC. The SEC alleged that the firm and its principal had engaged in transactions involving conflicts of interest without adequate disclosure and consent, violating a section of the Investment Advisers act of 1940. Also alleged is the firm retaliated against the trader after disclosing info to the SEC, a violation of a section in the Securities Exchange Act of 1934.
Case 2: July | The SEC announced it was giving a $400,000 award to a whistleblower to reported alleged fraud to the SEC after his employer failed to address his concerns adequately. The SEC concluded that the award was appropriate because of the whistleblower's repeated efforts to raise and resolve the issues internally, and the organization doing nothing.
We Need to Keep Repeating These Lessons
Repetition is key. When employees come forward with allegations of wrongdoing, it's in the best interest of the organization or respond promptly to these allegations. This is an opportunity for the organization to be proactive and take charge of issues. Taking charge and being proactive looks good to, not only the SEC, but to the media and public as well.
Speculation is rampant that the number of cases brought by the SEC in connection with the whistleblower program will grow significantly in the next few years. And think about it, it makes sense that employees will be scrutinizing their employers more.
So? Do something about it! Be vigilant about compliance with securities laws and take any issues raised by employees seriously. Figure out what the issue is, and fix it. Then commend your brave employee for bringing something serious to light, and allowing you to reign in the problem before it got out of hand…in a nutshell.
An independent ethics reporting system like Whistleblower Security can help promote a culture of integrity, collaboration and transparency in your workplace. With a 24/7/365 whistleblower hotline and whistleblower program, employees can be assured that all of their ethical concerns will be heard and addressed.

http://www.natlawreview.com/article/sec-whistleblower-program-what-s-happening-whistleblowing
http://online.wsj.com/articles/meet-the-secs-6-500-whistleblowers-1406591157