Developing an anti-fraud culture is crucial in the fight against fraud.
A fraud policy is an important tool used to communicate an organization's position, and processes, when it comes to fraud.
It outlines what will happen if fraud does strike.
Does your organization need one?
Can your organization operate without one?
What if fraud did strike and you weren't prepared? Don't think it can't happen. Fraud does not discriminate.
There's a reason why "always be prepared" was drilled into us during Scouts!
Any fraud prevention strategy needs to start from the top. Employees need to know that top management takes fraud seriously, and that the strongest possible action will be taken against employees or third parties who commit fraud.
Like any policy, or Code of Ethics or Conduct, it doesn't need to be complicated. Simple, focused, and easily understood will get the point across of the organization's commitment to fight fraud.
Communicating the policy and embedding it into the organization's anti-fraud culture is the best method.
When employees know their responsibilities and what processes need to be followed in their work activities to ensure they don't commit fraud, the organization, at this point, is already well on it's way to creating an anti-fraud culture.
What do you need in a fraud policy? Remember, it doesn't have to read like an encyclopedia:
Encourage employees to report any suspicion of fraud
A definition of what actions the organization considers fraudulent
Allocation of responsibilities for the management of fraud if it does strike
A statement that all appropriate measures to deter fraud will be taken
The formal procedures which employees should follow if a fraud is suspected
A statement indicating any fraudster may be prosecuted
A statement indicating that wrongfully obtained assets will be recovered
Once you've got a policy in place, it needs to be communicated to all employees. It should also be reviewed about once a year in order to ensure it remains up to date.
Most frauds are committed by employees who manage to circumvent systems and controls that their employer has put in place. Fraudsters are getting smarter!
This doesn't mean that internal controls that have been put in place are a waste of time. On the contrary. Most frauds are found out because of anonymous whistleblower tips. And the quicker fraud is found out, the less damage it will do.
Does your company have a fraud policy? We can help you put one together.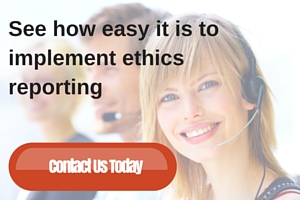 [citesource]
[source]Fraud policies: Why you need one and what it should look like[/source]
[/citesource]