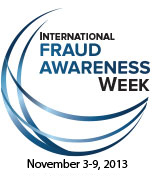 Last week, it was reported that EI fraud investigator Sylvie Therrien was fired from her post at the Vancouver office of Employment and Social Development Canada.  Therrien, who had leaked documents to the media which exposed quotas set out to office employees encouraging them to crack down on at least $485,000 of EI 'fraud' annually, was suspended without pay in February before being officially terminated last Tuesday.
Therrien stated that she was initially reprimanded for not meeting monthly quotas, and made the decision to expose the issue when she felt targeted by her supervisors after raising complaints about the policy.  As part of the exposition, she outlined the fact that these quotas fostered a culture that rewarded those who interpreted case facts in such a way that EI benefits would not be paid out.
Therrien identified these quotas as a cost-saving measure on the part of the federal government.  The Conservative party's official line is that these are not to be seen as quotas, but rather as 'targets' or 'objectives'.  Furthermore, when asked to comment on Ms. Therrien's termination, James Gilbert, assistant deputy minister with Service Canada, stated that the main issue is the fact that she did not go through the appropriate channels with her complaint, instead choosing to go straight to the press with the leaked documents.  He went on to insist that Employment and Social Development Canada employees are not reprimanded for missing quotas, and that EI is always paid out fairly and equitably.
Regardless of whether Therrien was officially reprimanded for inability to meet quotas, the animosity she felt from her superiors as a result of her internal complaint speaks volumes about the culture at Service Canada.  Clearly, they see these money-saving 'quotas' as crucial and uphold the practice.  Claiming that these quotas are mere 'targets', 'objectives', or otherwise, does not change the fact that they are an ethically questionable aspect of the system.
What is most troubling is the fact that wing of the Employment and Social Development Office that employed Therrein was tasked with reducing instances of fraud, but was instead engaging in corrupt practices of its own.  While it is true that Employment Insurance is often subject to fraudulent claims, there should never be any kind of government incentive, official or implied, to deny pay-outs.
The question, therefore, becomes what to do when services that are meant to protect taxpayers from fraud are engaging in fraudulent activities themselves.  With regards to Therrein's leaks, the government does not appear to be working towards a re-evaluation of its policies regarding EI fraud investigation, but rather working hard to spin the facts and justify the quota practice by using less negative labels.
The correct way to prevent fraud is to tighten up vetting processes for cases and ensure proper employee training.  With these measures in place, there should be no reason to require incentives that encourage the possibility of incorrect denials of payment.  This issue showcases a lack of transparency on the part of an already-under-fire federal government.  Their defiant response to questions regarding Therrien's leaks not only suggests their fear of negative public opinion, but also that there is little motivation to fix the policies at the heart of the case.