It Doesn't Matter What the Industry, Harassment and Abuse Hurts Just the Same.
However, this is a focus on the government sector. The below stats represent the BC government, however, any provincial or state government will have the same realities.
Since 2000, BC government employees filed more than 500 claims of inappropriate conduct. This is a shocking number. And 28 of these complaints concerned sexual harassment. There are approximately 26,000 core government employees in BC. If my math is done correctly, that means one out of every 52 employees will be victim to some sort of harassment (Human Right Code, sexual harassment, discrimination, misuse of managerial/supervisory authority, bullying in the workplace)
NDP Opposition critic for women, Maurine Karagianis, is calling attention to sexual harassment claims. She states that these high numbers of incidents speak very clearly to the fact that there is culture of acceptance of these types of actions in the government, and it needs to be addressed.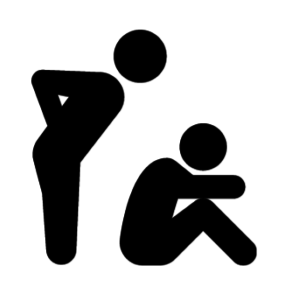 According to statistics from Ottawa-based Draw The Line, one in four Canadian women is sexually harassed in the workplace. In more than half of the cases it was perpetrated by a co-worker. In almost 40% of cases, it involved a manager or supervisor.
Harassment in the workplace means any inappropriate conduct, comment, display, action or gesture by a person that constitutes a threat to the health and safety of a worker.
Employers have responsibilities to prevent harassment in the workplace. They need to develop and implement a written harassment policy that meets the requirements of their regulations and ensure, as much as is reasonably possible, that employees are not exposed to harassment with respect to any matter or circumstance arising out of the worker's employment. This may include harassment that occurs outside regular work hours.
Back in November we wrote about two Liberal MPs who were alleged to have participated in personal misconduct against MPs from another party. And sources say that the House of Commons does have a process for administration employees to address allegations of misconduct in the workplace, but there is no established process for complaints between Members.
Employee Harassment affects anybody in any industry. It's the responsibility of the employer to implement tools to help employees, and all stakeholders, do their jobs better. Ethics reporting programs including 24/7/365 live answer bi-lingual hotlines with spontaneous interpretation capabilities to service other languages are such a powerful tool that employers can utilize in the effort to make their companies better.
Promoting speak-up cultures is becoming increasingly widespread in many companies. Management is seeing that employee input is helping to pave the way to successful businesses in the future. Do you have a speak-up culture?