What's in Your Cargo Hold?
Holiday time! Bags are packed. Family is gathered. You're heading to the airport to begin the vacation you've been looking forward to for months.
Or perhaps, you're on your way home to your family from a work related trip that took you away for a few days.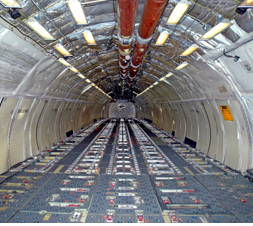 Either way, you've booked yourself onto a flight in the hopes that you make it to your ultimate destination safely. Airline passengers should be able to entrust their safety with the airline, ground crew, maintenance, and flight crew. And yes, you've probably got a greater chance being attacked by a shark than you do being in an airline accident.
How do you know exactly what's been placed in the aircraft cargo hold next to your suitcase? One would assume other suitcases, food items, etc.? After all you are on a passenger flight.
A former Southwest Airlines cargo manager was allegedly fired for blowing the whistle on the unsafe transportation of hazardous materials on Southwest Airlines' passenger planes. The whistleblower, Jeffrey Bondurant, also questioned whether Southwest Airlines was properly reporting "discrepancies" to the Federal Aviation Administration (FAA).
Mr. Bondurant contends he should be protected as a whistleblower.
Just recently, Southwest was fined $12 million from the FAA for repair violations on some of its Boeing 737 jets dating back to 2006. Now there are safety issues related to transporting hazardous materials on its passenger planes. And if you have an interest in 'Mayday' episodes like myself, you immediately think back to ValuJet Flight 592 which left Miami en route to Atlanta and crashed into the Florida Everglades killing all on board. How did this happen? A set of cabin oxygen generators were improperly marked, lacked safety caps, and were packed incorrectly and placed on board the flight. A fire started as a result of the ignition of one or more of the more than 100 oxygen generators and the rest, as they say, is a tragic history.
Back to our brave whistleblower. In January 2012, his work performance was evaluated as "outstanding." But in February 2012 following that, Bondurant discovered that Southwest Airlines had improperly shipped a package of lithium ion batteries that was not packaged or labelled correctly. Improperly packaged lithium ion batteries have resulted in fires that have downed cargo planes and killed flight crew members. Bondurant notified managers that the batteries had, in fact, been shipped on a Southwest Airlines passenger flight. Less than two months after bringing forth his concern, Bondurant's employment with Southwest Airlines was terminated after 23 years.
After Bondurant was fired, he filed an AIR21 Complaint. The AIR21 statute is supposed to protect whistleblowers in the aviation industry from discrimination in the form of compensation, terms, conditions, or privileges of employment.
As a result of the whistleblower claims, the FAA launched an investigation into the February 2012 incident. During the investigation, Southwest made statements to the FAA that are contradicted by the evidence brought forward by Bondurant's claims.
Proactive vs. Reactive
Again back to the whistleblower and the fact that his employment was terminated due to his bringing forward, quite frankly, serious concerns. ValuJet went out of business after the Everglades crash. What if a whistleblower came forward before that event and shed light on that organization's business handlings? Perhaps 105 people would still be alive today and the airline would still be in business.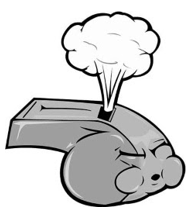 Shouldn't Southwest be thanking Jeffrey Bondurant for bringing forward these concerns? Just imagine if a tragic event happened on one of its passenger flights due to unsafe transportation of hazardous materials?
We need to start embracing whistleblowers. They don't blow the whistle for self-gain. They do it in the best interest for the organization and its employees.
Most organizations know this and have implemented a third party ethics reporting system because they want to keep the dialogue open and honest organization wide.
A powerful tool that enables the reporting of any type of wrongdoing in a confidential and anonymous fashion ensures your employees can feel secure that whatever they feel they need to report on, they can do so safely.
Whistleblower Security is committed to promoting a culture of integrity, collaboration and transparency for all our employees and clients. With a 24/7/365 whistleblower hotline and whistleblower program, employees can be assured that all of their ethical concerns will be heard and addressed.



Source: http://www.aviationpros.com/news/11610493/whistleblower-prompts-faa-investigation-and-fine-for-southwest-airlines