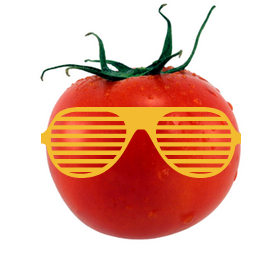 Spring time is here. Time to fire up that grill and get the Summer recipe book out, and trek to your favourite grocery store to load up on all the favourite foods.
But wait, what exactly are you purchasing and about to consume?
The Union representing Canadian federal food inspectors tell that Canada's food safety system is being pushed beyond its limits, and Vancouver area consumers are being singled out as being the most at risk.
The Canadian Food Inspection Agency has online documents stating that around 192 inspectors are on the food safety program's chopping block over the next two years. And the Metro Vancouver area, once boasting 11 inspectors, is now down to four due to attrition. The Lower Mainland is the only major metropolitan centre in the country without specialized surveillance.
So with limited surveillance, what exactly are you throwing on the barbeque? The foods we eat today are packed with things that aren't supposed to be there. Unscrupulous companies will cut back on certain ingredients and replace them with something less expensive, and sell that product as "100%". The challenge is that the consumer would never detect the imposter ingredient.
Food fraud is not exactly a top conversational topic, but it does exist, and without knowing it, you have probably been victim to it. The following are the most commonly affected foods:
Olive Oil – Researchers found that olive oil, even the extra-virgin kind, is the most adulterated food, usually cut by hazelnut oil. (Any nut-allergy sufferers out there?) Other imposter ingredients include corn oil, sunflower oil, peanut oil, vegetable oil, soybean oil, palm oil, and walnut oil.
Milk – Think that milk in your coffee comes from a cow. Well it probably does, but in some cases there has been known to be an entire zoo in your carton. Sheep's milk mixed with cow milk, buffalo milk with goat-antelope milk. And what about the non milk ingredients? Some milk was even made with something called "fake milk": oil, urea, detergent, caustic soda, sugar, salt, and skim milk powder.
Coffee – Nothing like a fresh brewed mug of twigs. Researchers have found them in coffee, along with roasted corn, ground roasted barley, and even roasted ground parchment. Adulterants in instant coffee are every bit as sneaky; they include chicory, cereals, caramel, more parchment, starch, malt, and figs.
Tea – Researchers found that tea has been polluted with leaves from other plants, color additives, and even colored saw dust.
Fish – In December 2012, the conservation group Oceana found that 39% of seafood samples bought in New York City were actually mislabeled as a different species. The US Pharmacopeial Convention found that fish labeled "white tuna" and "butterfish" are often a fish called escolar, which is banned in Italy and Japan for its waxy esters, which may cause food poisoning.
Just to name a few…
And from a May 3rd article in The Guardian, organized crime gangs are starting to expand into Food Fraud crime, partly due to the unlimited oversight and lenient penalties. It states that the EU Committee "is concerned about signals indicating that the number of cases is rising and that food fraud is a growing trend reflecting a structural weakness within the food chain."
Food fraud occurs when the potential for financial gain is high and the risk of getting caught is low.
So with the cut backs in CFIA, union officials say potential staffing and inspection weaknesses could create hazards affecting health, financial and religious areas. Areas of concern the union spotted in the agency's 2014 internal work plan:
– Compared with 2013, there will be 60 per cent fewer ground meat inspections. The union says this means companies might be more apt to mix in other meats, like pork, or substitute other filler.
– There will be no cooking oil inspections. The union says oil can also be adulterated.
– The quantity of inspections for independent food retailers will be cut in half.
– Routine menu checks, such as for product substitution and short measuring, won't occur.
– Inspectors will no longer check that grocers are storing food at the safe temperature.
Never mind food fraud, what about food safety? Although Canada has one of the safest and healthiest food systems in the world, food safety has had a high profile in Canada in the last few years. In 2008, a deadly listeriosis outbreak was linked to a Maple Leaf Foods plant in Toronto. Another meat-processor was implicated in widespread illness in 2012, when the Alberta-based XL Foods Inc. conducted a massive beef recall due to cleanliness problems at its plant.
For the most part, food manufactures are taking safety precautions seriously, and as well, keeping imposter foods out of their supply chain. However, the human factor can play a role in initiating food fraud, especially with rising crop prices, and it might be easy for lesser quality products being packaged as higher quality to save money and stay ahead.
It just takes one whistleblower to raise alarm bells if they suspect any wrongdoing within the food industry. Having an ethics reporting system where employees can anonymously report on any unethical incident involving our food production, can help eliminate any frauds that might occur. Whistleblower Security is committed to promoting a culture of integrity, collaboration and transparency for all employees and clients. With a 24/7 whistleblower hotline, employees can be assured that all of their ethical concerns will be heard and addressed.