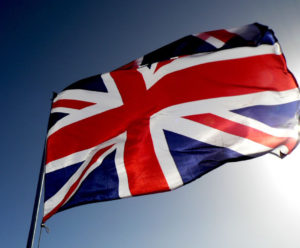 Up, that is.
A recent review done by the Association of British Insurers (ABI) found that just last year, there was a record total of 1.3 billion pounds worth of insurance fraud claimed across the pond. To put this in a Canadian perspective, that's roughly 2.1 billion loonies.
This was an 18% increase from 2012, and is basically equal to 5.6 million dollars worth of fraudulent claims being discovered each day. Surprisingly, the overall number of frauds detected actually went down – but their value increased, with the average value of fraud (across all types) about $17,451.
Motor Insurance Fraud is Elementary, My Dear Watson
The most expensive – and the most common – type of insurance fraud was motor insurance claims, with almost 60,000 of these claims worth a total of $1.3 million last year.
The Insurance Fraud Bureau (IFB) was actually created in 2006 to investigate motor insurance fraud – and they are currently working with police across Britain, looking into over a hundred "crash for cash" scams where people actually stage car accidents to cash on in their insurance.
To Paraphrase the Beatles: Drive My Car (But Don't Crash it on Purpose)
Besides posing a financial threat to insurance companies, staged motor accidents also pose a very literal threat to the general public.
In some cases, the perpetrators of motor accident fraud will intentionally hit the brakes so that the following motorist will end up rear-ending them. In other cases, some drivers will flash their headlights to make other drivers at an intersection think that they're letting them go first, and then intentionally ram into them.
You're a Whistleblower, Harry
However, there is good news. Companies are getting better at uncovering insurance fraud – and it's not without help from whistleblowers.
The ABI announced that the number of public citizens calling the IFB's "cheatline" to report suspicions of insurance frauds increased by one third in 2013 compared with 2012. As a spokesman for the ABI put it, there seems to be a "growing acknowledgement that (insurance fraud) is not a victimless crime, it's affecting people in their pocket."
Corporate fraud is not a victimless crime either. Independent ethics reporting companies like Whistleblower Security are always here to provide support to your employees. Giving them the tools to report on any wrongdoing without fear of retaliation goes a long way to show how integral employees are to your organization.
Whistleblower Security is committed to promoting a culture of integrity, collaboration and transparency for all our employees and clients. With a 24/7/365 whistleblower hotline, employees can be assured that all of their ethical concerns will be heard and addressed.