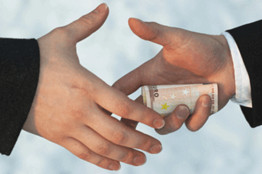 If your company already operates internationally or if it hopes to do so one day, the company and its directors must be aware of how to operate within the legal and ethical parameters of the omnipresent Foreign Corrupt Practices Act (FCPA).
This is usually a difficult endeavour as the FCPA is not laid out for dealing with one specific country, and, like many laws, it is difficult to use in context. But that has now changed.  For the first time, the US Department of Justice (DOJ) and the Securities Exchange Commission (SEC) have teamed up and released a comprehensive offical 'Guide to the Foreign Corrupt Practices Act'.
The Guide is a detailed, 120-page white paper that reviews and clarifies the FCPA, along with its "enforcement approach and priorities". The never-before-released document has been called a "must-have", "unprecedented" and even the DOJ's Lenny Breuer hails it "a very useful reference for companies and individuals who wish to act responsibly and in compliance with the law."
Made available by WhistleBlower Security, the Guide contains:
Anti-Bribery provisions in the current FCPA
The influence of related U.S. laws
The guiding principles of FCPA enforcement
An overview of the penalties, sanctions and remedies within the FCPA
Anti-Fraud solutions
and Whistleblower provisions and protection.
For companies, individuals or any entity that does or is considering international business, this Guide is an absolute fundamental piece of information, so get your free high-quality download right here!