Governmental Mismanagement in 'Da House
The Mike Duffy Saga Continues…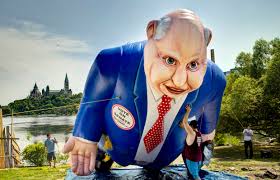 After months of investigation the RCMP have criminally charged suspended Senator, Mike Duffy, with governmental fraud and bribery, and plenty of other no-no's relating to Senate expenses. And opposition leaders say Prime Minister Stephen Harper's poor judgment is to blame.
That is, poor judgment appointing Mike Duffy to Senate in the first place when he didn't meet residency requirements. And allowing a culture to foster where his "inner circle" thought that writing a cheque for $90,000 to a sitting Senator (to repay ineligible Senate expenses) then covering it up in a Senate report was okay.
What about the guy who wrote the cheque, former chief of staff Nigel Wright? No charges have been laid against him.
It seems that Harper has some "splaining to do", because Canadians deserve the truth, not an evasion of the story.
The charges against Mike Duffy are as follows: bribery of a judicial officer holder, government fraud, 29 other charges relating to Senate expenses, awarding consultant contracts, and of course, accepting the $90,000 cheque from Mr. Wright.
Duffy, along with fellow former Conservatives Patrick Brazeau and Pamela Wallin, was suspended from the Senate last November over expense claims. Liberal Mac Harb resigned from the Senate in August after paying back $231,000 for ineligible housing and travel expenses. Both Harb and Brazeau face criminal charges of fraud and breach of trust, while Wallin has not been charged.
Depending on what emerges from Mike Duffy's trial, many Canadians who are already not feeling the love from the Conservatives, might just tip over the edge.
Mr. Harper's position is that he was not aware of the $90,000 cheque written by his former chief of staff, Nigel Wright, to cover Mr. Duffy's legal expenses, and he would have stopped it if he had known. Whether he would have put a stop to it is purely hypothetical. He did not prevent the Conservative Party writing a cheque to cover Mr. Duffy's legal fees.
Your Hard Earned Tax Dollars at Work
Many Canadian's believe that people in power can have a tendency to abuse their power, in other words malfeasance can run rampant – in any government, in any country. It's why people generally don't trust politicians – but I suppose in order to be one, you need skin like steel. However, Canadian's want to know that their hard earned tax dollars aren't being abused and spent on things like…(over the past few years):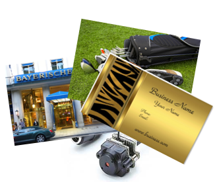 A Richmond Hill, ON, councillor claimed $1,200 in expenses for new golf clubs, shoes and a bag – hope he got a hole in one and looked good doing it
Defence Minister Peter MacKay spent $2,904 for a two-night stay at Munich's Bayerischer Hof, a lavish hotel where Bavaria's King Ludwig I used to take royal baths. – well a Kind DID stay there
The City of Montreal spent nearly $537,000 since 2008 spying on its own employees – what exactly are they doing that warrants this?
Ottawa spent $424 for special gold-embossed business cards for Foreign Affairs Minister John Baird last year – well of course, who wants paper business cards?
The federal government paid consultants $19.8 million, or $90,000 a day, to suggest ways to trim budgets – that went well!
The bottom line is that Canadian's are tired of seeing their tax dollars wasted, when emergency rooms are bursting, housing prices are through the roof, unemployment is increasing, and our money is not going towards many other needed things we'd rather have it spent on. The Canadian government needs to be more transparent in it's business – it is our money they are spending. We don't want to see fraud and bribery run rampant. We want our politicians to be held accountable for their actions.
When fraud runs rampant in the workplace, whistleblowers need a place where they can report it anonymously, safely, and be protected from ostracism and unfair professional repercussions.
Having a certified ethics reporting system, and a company like WhistleBlower Security on your side where employees can report on any type of behaviour goes a long way to ensuring all of your employees are experiencing the same type of job satisfaction. Our tools enable the reporting of any type of wrongdoing and your employees can feel secure that whatever they feel they need to report on, they can do so with complete confidentiality and anonymity.
Whistleblower Security is committed to promoting a culture of integrity, collaboration and transparency for all our employees and clients. With a 24/7/365 whistleblower hotline, employees can be assured that all of their ethical concerns will be heard and addressed.

Sources:
http://news.ca.msn.com/top-stories/mike-duffy-charges-liberals-ndp-blame-stephen-harpers-poor-judment
http://news.ca.msn.com/top-stories/mike-duffy-faces-31-rcmp-charges-including-bribery-fraud-breach-of-trust
http://fullcomment.nationalpost.com/2014/07/17/john-ivison-mike-duffy-trial-could-be-tipping-point-for-canadians/
http://www.macleans.ca/news/canada/99-stupid-things-the-government-did-with-your-money/