Harassment and Violence in the Workplace
It affects all industries and occupations. From customers, clients, patients, students, and Members of Parliament.
With the abuse scandal taking over the headlines across the nation about Jian Ghomeshi and the alleged crimes against him, and the public's outcry and utter disbelief, it's no wonder the Canadian government is acting swiftly over these latest allegations.
Two Liberal MPs were suspended from their party's caucus after two unrelated allegations of personal misconduct against MPs from another party surfaced – two female NDP MPs. Here's a shocking statistic: based on a 2004 report from Statistics Canada, 24% of workplace violent incidents were sexual assaults. 93% of the victims were female. Under the Occupational Health and Safety Act, employers have obligations to protect employees from all sources of violence.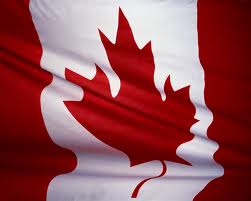 Appropriately, Liberal leader Justin Trudeau removed the two MPs in question when one of the victims approached him and said she was affected by her abuser's behaviour towards her. The alleged incidents happened several months ago in one case and more than a year ago in the other.
In a recent post we wrote about Jian Ghomeshi and the alleged crimes against him. CBC was swift in relieving him from his duties, before any allegations were even brought in front of the court. In this case, nothing has been proven as of yet, but the Liberals were just as swift in relieving these two MPs of their positions. Most experts agree that the decision to fire an employee over allegations as serious as these before they are even proven, depends on the extent that those activities negatively affect the workplace or the employer's public image.
Now I'm not saying that Justin Trudeau didn't do the right thing here, but the fact that the 'image' of the Liberals is at an all-time high right now with the imminent federal elections, is no coincidence. I like to think that regardless of next year's federal elections, this "employer" would have removed the two MPs from their posts anyway. And like any organization, if an employee is a high profile individual, and their actions seriously threaten the brand and image of their employer, then the employer has the right to let them go.
Now that said, what's going on inside the government that the two victims couldn't come forward earlier and report these allegations? Well sources say that the House of Commons does have a process for administration employees to address allegations of misconduct in the workplace, but there is no established process for complaints between Members…
… A'hem, a Third-Party Anonymous Ethics Reporting Program Would Do the Trick (Just Saying)
These two high profile situations, Jian Ghomeshi, and the Liberal MPs, has also brought to light many other instances where complaints of sexual harassment in the workplace have not been taken seriously. Employees should be able to go safely go to a place where they can report harassment, and other infractions, while remaining anonymous and knowing that the employer will take the allegations seriously, look into them, and remedy them. That's where a powerful ethics reporting system comes into play. It's just one reason why it's smart to implement a whistleblower hotline. Having a process in place that can handle all kinds of allegations seriously requires the involvement of a third-part ethics reporting system.
There are many reasons organizations in any industry should implement a third-party whistleblower program. The unfortunate fact is that workplace misconduct will continue to occur. The smart thing to do about it is to protect employees and let them remain anonymous when they take the brave step to come forward with their reports of wrongdoing.