The G20 Say… "Priority Number One: Whistleblowing"
Whistleblower protection laws have been in place for over two decades in some countries. But it's only recently that effective laws and procedures have begun to be studied equally and become one of the priorities of the G20.
At the G20 Summit in Seoul, Korea in November 2010, leaders identified the protection of whistleblowers as one of the high priority areas in their global anti-corruption strategy.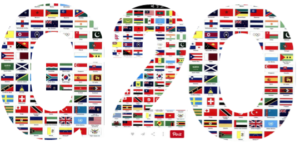 They highlighted the basic value of whistleblowers to governments and companies as a first and best early warning system for the type of corruption and regulatory failure now proven as a critical risk to the global economy. We know from the ACFE's 2014 Report to the Nations that whistleblower tips account for just over 40% of all detected frauds globally.
Whistleblower protection is essential to encourage the reporting of misconduct, fraud and corruption. The risk of corruption is significantly heightened in environments where the reporting of wrongdoing is not supported or protected. In the ACFE's report, survey respondents estimated that 5% of revenues were lost to fraud. It seems likely, then, that in environments where the reporting of wrongdoing is not supported or protected, that this number should be much higher.
Providing effective protection for whistleblowers supports an open organizational culture where employees are not only aware of how to report but also have confidence in the reporting procedures. It also helps businesses prevent and detect bribery in commercial transactions. The protection of both public and private sector whistleblowers from retaliation from reporting suspected acts of corruption and other wrongdoing is integral to the efforts being made to combat corruption, promote public sector integrity and accountability, and support a clean business environment.
One of the main obstacles in the fight against corruption, fraud and mismanagement is the nature of such practices being "secret". Whistleblowers play a key role in exposing otherwise unknown acts of corruption or other wrongdoings. Serious wrongdoing can lead to wasted taxpayer money, unsafe consumer products, public health threats, financial instability and environmental damage. Therefore, whistleblower protection needs to remain a high priority.
G20 Leaders Kicking It Into High Gear
More recently in St. Petersburg, the Leaders declared a renewed commitment to enforce whistleblower protection. The Anti-Corruption Action Plan 2013-2014 has the following commitment:
"The G20 countries that do not already have whistleblower protections will enact and implement whistleblower protection rules…and also take specific actions, suitable to the jurisdiction, to ensure that those reporting on corruption, including journalists, can exercise their function without fear of any harassment or threat or of private or government legal action for reporting in good faith."
And one recommendation from this recent meeting of the Leaders worth mentioning is that any G20 countries that still lack specific whistleblowing legislation should pass and implement loophole‐free, stand‐alone whistleblower protection legislation for all public and private‐sector employees by the end of 2014. Those that have only partially implemented their commitment should take concrete steps in order to reach full compliance.