The following came from an article in the Malaysian Insider. It made perfect sense.
Make Whistleblowing Easier to Fight Graft
It's one of those smack your hand to your forehead and say 'duh' moments! Anti fraud tools work
As Singapore celebrates its golden jubilee this year, it is making clear that the. The backbone of the country's economic success is its "commitment to maintaining a transparent and pro-business environment with zero tolerance for corruption both in the public and private sectors."
Of course there's always work to be done. The country's Prime Minister recently sent a strong signal on his government's anti-graft commitment, announcing several moves to put a stop to corruption, including reviewing the Prevention of Corruption Act, strengthening the Corrupt Practices Investigation Bureau (CPIB) with a more than 20% increase of its manpower, and setting up a central corruption reporting centre for the public to lodge complaints more discreetly and easily.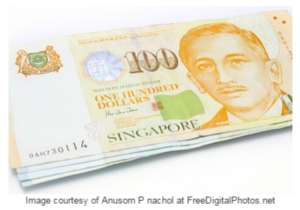 I particularly like that last one because it encourages the public to participate in their nation's fight against corruption through whistleblowing. Whistleblowing is an important channel that enables fraud detection. We know this already but to reiterate: The ACFE's 2014 Report to the Nations states that tips are "consistently and, by far, the most common detection method" and "employees accounted for nearly half of all tips that led to the discovery of fraud".
However, in E&Y's Gobal Fraud Survey published last year, 45% of the respondents do not have a whistleblowing hotline. So there's still work to be done.
If Singapore is serious about having the public come forward to lodge complaints against the government on what they (the public) perceives as wrongdoing, that's quite the stretch goal, considering the stigma that whistleblowers have in some countries. It's one thing to have a mechanism in place, but if it works, how is it going to be handled? If you open up a hotline to the general public, you've got to expect a plethora of complaints coming in. On one spectrum there will no doubt be complaints relating to the public's view on their personal situation – work and home life – lacking substance and details needed for meaningful investigation, lodged in an attempt to vent.
On the other side of the spectrum there will be complaints that partner with specific details including date, time, persons of interest, photographic evidence – perhaps making them seem more authentic and investigation worthy.
Many people are going to have to be on the other end of the complaint line sifting through these complaints. Resources will have to be put in place if the country is serious about engaging the public. It's a big public, the hotline may be very busy. And there will be those who are very skeptical.
As in business here's what the government needs to do if it's serious about engaging the public to fight government corruption:
Ensure enough resources to handle the plethora of complaints – from those lacking any information or validity to those filed with a portfolio of information from date, time, persons of interest and photos
Make it completely anonymous. No questions – anonymous! You want to hear what the public has to say? Most of the public will not come forward with allegations if their name is attached to that report
Respond to all allegations quickly. Those brave enough to come forward with information (because you want them to) should have their concern addressed immediately
These same concerns are in the minds of upper management in organizations planning to implement a similar structure for the use of their employees.
Organizations should have a strong anti-fraud program in place that motivates and enables whistleblowers to come forward. Policies should be clear on the organization's view on fraud, and reporting channels should be available for whistleblowers – clearly communicated and made available to all employees and third-parties. And most important, from any whistleblower's perspective, any channel they use to report on any wrongdoing needs to be anonymous, and response time needs to be quick. You want people to come forward? Make it easy for them. Make them feel confident.
As fraud perpetrators get smarter and more sophisticated in their 'craft', anti-fraud programs and investigation tools need to be even smarter, as these will have a major role to play in combating occupational fraud and abuse. Fighting graft is just one reason to implement a whistleblower hotline. There's many more – read about them here.


Source:
http://www.themalaysianinsider.com/sideviews/article/fight-graft-by-making-whistleblowing-easier-lawrance-lai-jack-wong