How to Protect Your Business Against Cyber Crime
Online Communications Have Changed the World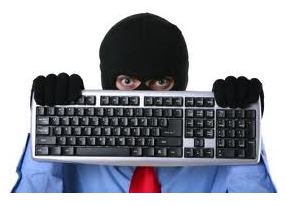 The Internet is an amazing thing. People can gather and share information. You can market and sell goods. You can communicate in real time with people on the other side of the world. Perhaps if I had the Internet available to me when I was attempting to complete essays and projects, it would have been a lot easier than trying to reference materials at the local library.
But with good comes bad. The Internet can expose users to bullying, stalking and privacy violations. As well, storage and transfer of electronic data, including personal information like credit cards, has led to a wave of cyber crime.
According to the U.S. Bureau of Justice, 16.6 million Americans (7 percent of the population age 16 or older) were the victims of identity theft during 2012. The vast majority of incidents involved the theft and fraudulent use of existing account information. Financial losses resulting from personal identity theft totalled almost $25 billion. That's about $10 billion more than the losses attributed to all other property crimes. These are staggering numbers.
Of course business also use the Internet in the same capacity. Bills are paid online. Customer information is collected and stored. The following are a few suggestions for securing personal and business information online:
Protect Your Accounts
Choose strong passwords that incorporate letters, numbers and symbols. AND, don't use the same password for all accounts. Most of us forget passwords, so keep a list in a safe, or invest in security software that can track passwords for various sites. You can access this with just one password you need to remember. This is a great idea for business too as many departments use different software and have varying accounts.
Look for Security
Most of us make purchases online, so be sure you're using a secure connection. If the web address starts with "https" or shows a green box with a padlock, it's typically a secured connection. As well, equip computers and mobile devices with security software.
*TIP: Don't Do Your Personal Banking by Using Your Local Coffee Shop's WiFi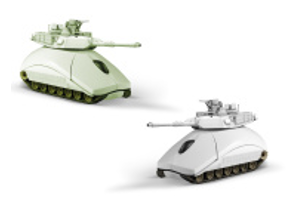 Set Account Alerts
Many banks, financial institutions and credit monitoring agencies offer alerts to notify consumers and business when changes occur with their accounts. These alerts are often email notices. Make note of them and take action if you have received one.
Be Wary
As mentioned in the tip above, be wary when using free WiFi. It's not a good idea to access your financial information or password-protected accounts on a shared network. This is where hackers can track your actions. If you can, use your own data service to do this.
Read Your Bills
Most of us, business too, pay their bills electronically. But most people don't actually take the time to review their online charges. No matter what the type of payment, always review every change. Unexpected charges may be accidental, but they may also be evidence your data has been stolen. If you see an anomaly, report it right away.
Take Action
In 2012, one-in-four consumers who received a letter informing them their data had been breached became the victim of identity fraud. Credit card numbers do remain the most popular item in a data breach, but other information can be more useful to fraudsters. Personal information like online banking login, username, and password were compromised in 10% of incidents, and 16% of incidents included Social Security numbers. If you receive a letter informing you of a breach, take steps to protect yourself like setting up account alerts or enrolling in an identity protection service.
We can't do without the Internet – it's embedded in our very being. So it's important to be aware of the risks, and take appropriate precautions to protect your personal and financial information. Data hacking can be an inside job too. The Integration of a strong compliance program, including a whistleblower hotline, is a powerful tool for any organization to help mitigate risk and prevent fraud.
WhistleBlower Security prides itself as a global independent certified ethics reporting provider for businesses, and is committed to promoting a culture of integrity, collaboration and transparency for all our employees and clients. With a 24/7/365 whistleblower hotline, employees can be assured that all of their ethical concerns will be heard and addressed.

Source: http://www.nwherald.com/2014/06/20/piershale-cyber-crime-is-a-growing-threat/a1v32tl/?page=1