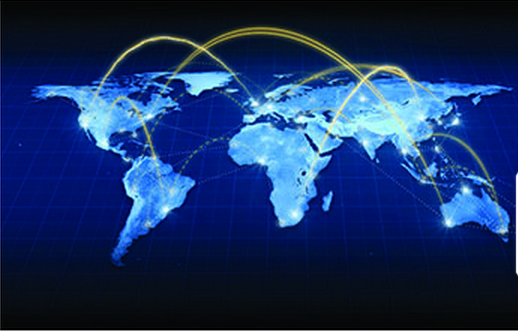 In North America, there is a concern amongst some business owners, that by launching new employee work rules, specifically whistleblower hotlines and codes of conduct, that there may be an employee pushback, especially in unionized workplaces. There is a fear that a whistleblower's call to a workplace hotline triggers a separate cluster of legal issues, such as managing internal investigations, employee discipline and whistleblower retaliation. But North American employers, even unionized ones, that offer a stand-alone workplace whistleblower hotline to staff rarely face blowback. Indeed, offering employee report "procedures" affirmatively complies with a mandate in Sarbanes-Oxley and is a recommended "best practice" response to the Dodd-Frank whistleblower bounty.
A workplace whistleblower hotline comprises three basic components:
(1) a communication system that encourages employees to identify colleagues suspected of wrongdoing, and that guarantees users of the system confidentiality and/or anonymity and an assurance of non-retaliation;
(2) a channel for accepting reports, such as an email address, a web link, a postal mail address, a telephone number or some combination;
(3) protocols/procedures and scripts by which a hotline responder, often an independent third party company, intakes, transcribes and reroutes the report to the appropriate vetter at the corporate entity.
North America's approach to hotlines can lull multinationals into overlooking or minimizing the surprisingly steep compliance hurdles to launching whistleblower procedures across worldwide affiliates. From our point of view hotlines are a best practice for nurturing compliance by rooting out crimes and corruption.
However, points of view regarding hotlines can be very different abroad. Employees in whistleblowing-averse societies like Russia, Latin America, the Middle East, India, much of Asia and Africa can fear hotlines as entrapment. In jurisdictions such as Korea, corporate whistleblowing is essentially taboo.
There is a definitive paradigm shift in motion, and much progress has been made, but often a substantial financial and/or reputational loss has to be incurred before some businesses truly understand the value of the whistleblower hotline. Also, many multinational companies in industries such as mining are required to have an independent 3rd party reporting system in place in order to comply with regulations such as the UK Bribery Act.
In industries such as hospitality, the ability for stakeholders to have oversight over multiple locations can lend itself to tighter controls, better service, and safer and healthier work environments. By empowering employees to have a voice, while at the same time protecting corporate assets, a whistleblower service is valuable tool. Creating a corporate culture that emphasizes accountability and transparency while including everyone in the discussion, is simply smart business.
Non-for-profits, especially those with international reach, have much to lose in the event of a fraudulent or ethical breach.  Reputational damage, financial losses and employee distress can lead to long term organizational dysfunction and fundraising paralysis.  Fraud can erode up to roughly 6-10% of an organization's revenues.  Not-for-profits must introduce basic due diligence processes such as establishing internal controls, accounting policies and conduct background checks on their staff and volunteers.
Board members should be aware of potential implications as well. A company or corporate entity is culpable for board-level complicity in bribery, including bribery through intermediaries. There is also personal liability for senior company officers that turn a blind eye to such board-level bribery.
In addition, a company or corporate entity is culpable for bribes given to a third party with the intention of obtaining or retaining business for the organization or obtaining or retaining an advantage useful to the conduct of the business by their employees and associated persons, even if they had no knowledge of those actions. The company can invoke in its defense that it 'had in place adequate procedures designed to prevent persons associated with the company from undertaking such conduct'.
There's plenty of reasons to get that global whistleblower hotline implemented.