Financial Services Compliance Software for Credit Unions
Financial institutions face demanding compliance requirements. Remaining focused on ethics and compliance can help mitigate risk while you remain compliant.
Staying Ahead in a Changing World
The world of compliance is ever-evolving, and credit unions must adapt continuously to stay compliant with an array of regulations. Our clients value our commitment to staying at the forefront of compliance standards, helping them not only meet regulatory requirements but also exceed them, ensuring the financial health of their institutions.
Credit unions must maintain robust compliance programs to meet a number of regulations to avoid penalties and reputational damage:
The Financial Consumer Agency of Canada (FCAC) has regulations in place to protect the rights and interests of consumers.
The National Credit Union Administration (NCUA) regulates credit unions in the United States, ensuring they comply with regulations including capital requirements, loan limits, and governance standards.
Anti-Money Laundering (AML) regulations require financial institutions to establish and maintain effective programs to detect and prevent money laundering and other illicit activities.
Privacy regulations, such as the Personal Information Protection and Electronic Documents Act (PIPEDA), require financial institutions to establish safeguards to protect consumers' personal information
Maintaining a robust compliance program will ensure credit unions remain compliant with applicable regulatory requirements to avoid penalties and other legal repercussions:
Credit unions may face fines or other monetary penalties imposed by regulatory agencies for non-compliance with regulatory requirements
Legal action from regulators, members, or other parties can be issued to credit unions for non-compliance with regulatory requirements
Non-compliance with regulatory requirements can damage a credit union's reputation and erode public trust in the institution
Lack of trust and confidence will see members choosing to leave a credit union due to non-compliance with regulatory requirements
Whistleblower hotlines mitigate compliance risks by helping financial institutions identify and address issues before they become more serious:
A safe and confidential complaint reporting channel encourages employees to speak-up about concerns that might otherwise go unreported. The organization can identify potential risks before they become difficult to address
Whistleblower hotlines provide an early warning system allowing employees to report violations early on so organizations prevent regulatory violations, reputational damage, and financial loss
Compliance data monitoring, collecting and analyzing provides valuable insights into potential hot-spots, or compliance risks that organizations can then use to quickly identify patterns and trends, and prevent future violations
Member Trust as the Bedrock
In the world of financial services, perhaps no asset is as precious as a sterling reputation. Credit unions, built on the trust of their members, understand the irreplaceable value of a reputation unblemished by scandal or misconduct. For these financial institutions, the commitment to protecting their reputation is not merely a matter of public relations; it's a profound dedication to the very essence of their existence.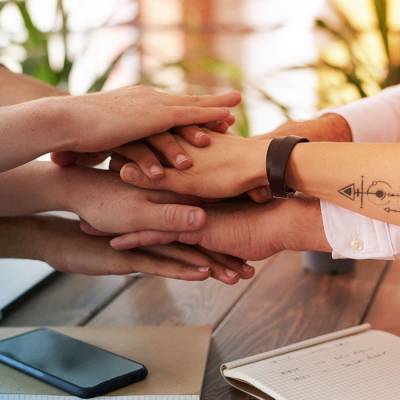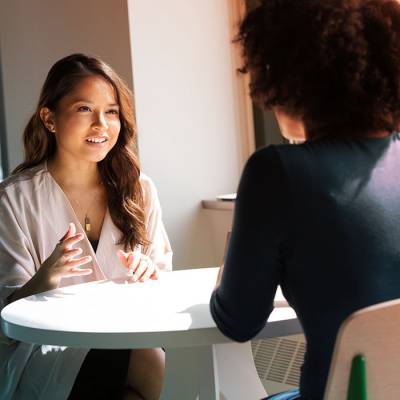 Our Role in Reputation Protection
WhistleBlower Security understands the delicate balance that credit unions must strike between growth and reputation protection. Our financial services compliance software solutions are designed not only to mitigate compliance risks but also to fortify the foundation of trust upon which credit unions are built. By fostering a culture of ethics, transparency, and accountability, we help credit unions ensure their reputation remains untarnished and their members remain confident in their financial partner.
Data-Driven Insights
Our powerful analytics tools provide credit unions with valuable insights into potential compliance hotspots, allowing for proactive risk mitigation. By monitoring, collecting, and analyzing compliance data, organizations can identify trends and patterns and prevent future violations.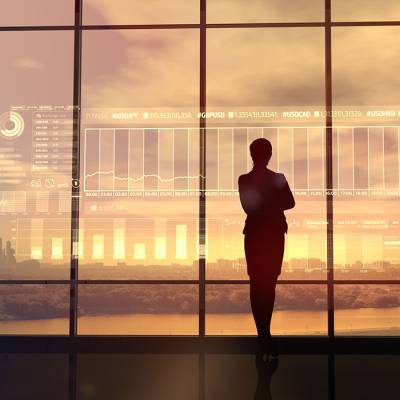 Ethics and Compliance Solutions
Global Ethics Hotline
Facilitates safe, anonymous reporting of occupational fraud and other misconduct 24/7/365. Trained professionals guide the caller through the intake questionnaire with empathy and understanding.
Case Management System
A case management system provides a centralized location to capture reports of occupational fraud and other misconduct allowing leadership to take proactive measures to mitigate risks and areas of concern.
Confidentiality of Reports
Information provided by reporters will remain confidential inside the IntegrityCounts case management system. All incident report details and all personal information are encrypted.
Powerful Analytics
Provides an extensive view inside report data to identify serious financial and regulatory issues that could cause serious repercussions if not terminated quickly.
Elevate Your Compliance Game
Discover the WhistleBlower Advantage and experience how our financial services compliance software solutions and unwavering commitment to ethical conduct can elevate your credit union to new heights of compliance, accountability, and member trust. Join us today, and let's create a future where credit unions thrive in a landscape defined by ethics and compliance.
Choose WhistleBlower Security as your partner on the journey to safeguarding your credit union's reputation and members' financial well-being. Join us in the pursuit of a more ethical and compliant financial services sector.
Additional Resources
Compliance and Ethics in Credit Unions
Canadian Credit Unions: Market Code of Conduct
Halting Occupational Fraud - Credit Union Times
The Ethical Credit Union: A CEO's Point of View
Frequently Asked Questions
We now have an FAQ list that we hope will help you answer some of the more common ones.
WhistleBlower Security is the only ethics and compliance based reporting service provider on the market dedicated to delivering a truly Human Centric Experience. Our flexible and modern Ethics Reporting and Case Management program, IntegrityCounts, has provided organizations worldwide with the best 24x7x365 reporting experience in the marketplace.
Since 2005, WBS has been dedicated to safeguarding hundreds of organizations against risk and fraud globally, while promoting and improving ethical work environments. The IntegrityCounts solution will enhance your organizational integrity and empower both employee and stakeholder contributions to developing an ethical workplace. WBS works with public, private and non-profits to augment, support and enhance cultures of integrity, accountability and transparency.
Reports are sent to designated representative in an organization. Once a report has been filed, a notification is sent to an organization's representative. Reporters are informed as to who their report is being sent to while they are making the report and they will be able to have it redirected if one, or more, of the individuals is implicated in the report.
According to the ACFE's Report to the Nations, employee tips are by far the number one method to detecting wrongdoing. So it is crucial that companies provide avenues for employees and vendors to come forward with information.
The IntegrityCounts reporting system is operated by WhistleBlower Security Inc. and is independent from your organization; we do not track IP addresses or subscribe to caller I.D. services. We use the latest in encryption and security technology including firewalls to ensure that our system is secure. You must take care when providing information in your report and ensure that you do not provide personal details or information that will expose your identify if you want to remain anonymous.