IOC Considers Setting Up an Independent Whistleblower Program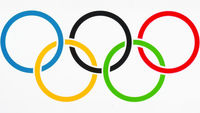 The International Olympic Committee (IOC) is considering setting up an independent program that would allow whistleblowers to report on any information, or wrongdoing without reprisal. During a recent debate where the IOC met for a three day assembly, one of the main topics of discussion was "protecting clean athletes". Setting up a third party, neutral, early warning system that anybody can approach would guarantee complete anonymity and ensure no retaliation against the whisbleblower. It separates the whistleblower from all parties involved, ensuring a safe place where anyone can come forward.
With the 2014 Sochi Winter Olympics now in full swing, excitement is certainly building for many people. We all want to see our Olympians bringing home Gold, Silver, and Bronze medals, and with 12 new events added to the lineup in Sochi, the pressure is on for our athletes to outperform previous years. But with added pressure that builds with each Olympic year, comes the possibility of using performance enhancing drugs to enable top performance.
Athletes might often be very well aware that illegal or dishonest behaviour takes place within the confines of their competitive world, but perhaps choose not speak up for fear of reprisal. Doping, match-fixing and even sexual abuse do occur during the Olympics.
1998, Seoul, South Korea – Canadian Ben Johnson sprinted into 1st place but was later disqualified of his win after testing positive for the steroid Stanozolol.
1998, Nagano, Japan – Ross Rebagliati's marijuana use got him into hot water. Upon finding cannabis in his circulatory system, Ross was automatically disqualified from his Gold Medal win for Men's Snowboarding and his medal was taken away. However, the decision was overturned on the basis that marijuana was not on the list of banned substances. He got his Gold Medal back.
2002, Salt Lake City, UT – the Russian figure skate pairs took Gold over the Canadian skate pair Jamie Salé and David Pelletier in what became the 2002 Winter Olympic Scandal. Judges said they were pressured to vote for the Russians regardless of how they performed. This was allegedly part of a deal to benefit the French. After much media play, the Canadian pair's Silver Medal was upgraded to a much deserved Gold.
These are just a few events that were lucky enough to make it into the media spotlight. But many more illegal or dishonest activities surely take place behind Olympic closed doors and many more would-be whistleblowers might choose to not report any wrongdoing for fear of backlash. If the IOC does set up an independent program that would allow anybody to anonymously report on questionable behaviour without any fear of retaliation, this is certainly a step in right direction to ensure a completely equal playing field for all athletes, and their parties, involved.
Here's to an amazing 2014 Olympics and best of luck to all the athletes from around the world. May the most deserving bring home Gold.