Imprisoned for Doing His Job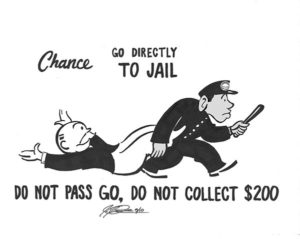 37-year-old Kun Huang, a Chinese-Canadian citizen, is finally returning to his home in Vancouver after spending the past two years in a Chinese jail. During his time there, he was briefly released on bail, but quickly rearrested after certain actions angered the local police. So, what was the heinous crime that landed him behind bars in China?
Doing research for a hedge fund company that discovered corruption within a Chinese mining corporation.
Kun Huang, who returned to China in 2006 to find work after graduating from the University of British Columbia, was hired by a Canadian hedge fund named Eos. As Chinese companies were beginning to be listed on stock markets in the United States and Canada, Eos needed Huang to look into Chinese companies by going through the financial records, and talking to the management, customers, and suppliers.
While their main goal was to look for good stocks to buy, the CEO of Eos, Jon Carnes, started to gain a reputation for uncovering Chinese frauds, which he would then publicize online under the pseudonym Alfred Little.
So What Happened?
Well, nothing happened for a long time. Despite working for a company that was blowing the covers of various Chinese companies, Huang had no run-ins with the Chinese authorities until 2011.
In June of 2011, Huang was assigned to look into a silver producing company that is based in Canada but does its mining in China. Huang then concluded that when this company's reports to the Chinese government were compared to their reports in Canada, they were not reported to be doing as well.
After Eos sent researchers to look into this discrepancy, an Alfred Little report posed the theory that the company was actually exaggerating the mine's production in their Canadian reports.
Huang was promptly arrested three months later, being told that if he didn't cooperate, he could face up to five years in jail. During his questioning, the officers seemed to take numerous calls – Huang believes from the company's officials – and demanded information from him, such as the password to the Eos mail server.
Huang was shortly released on bail within a few days, but when a New York Times ran an article accusing the Chinese police of "terrorizing" and forbidding Eos' researchers from communicating with their company, the officers rearrested him – throwing him into a 300-square-foot cell that held as many as 34 other prisoners. (This, according to a lawsuit that Huang is now filing against the mining company.)
Later that year, the Globe and Mail published a similar article on the this company's situation that included statements that Huang made during his time out on bail – this only served to make the police even angrier. They would then punish Huang by making him "scrub the sick bay using his bare hands.
Part of a Larger Pattern of Covering up Fraud
This seems to be just a piece of the larger quilt of fraud that China's been weaving for a while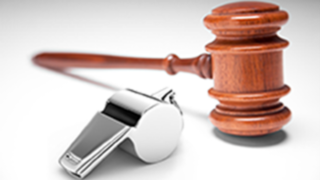 now. While many cases of fraud in the country have come to light of late, China seems to show more hostility to those who uncover said fraud rather than those who perpetrated it.
Now, you may be thinking to yourself, there's no way the whistleblower culture at my company is anywhere close to the see-nothing say-nothing culture in China. And you may be right. But unless you start actively implementing a healthy ethics reporting system with a strong compliance program, are you really doing the most you can do for potential whistleblowers in your workplace?


Source: http://www.nytimes.com/2014/08/29/business/in-china-detecting-fraud-riskier-than-doing-it.html?_r=0