Apparently in Thailand It Is
Better be careful how you're conducting business in Thailand, or else it could mean the end for you.
There's a new law in town, one that extends to foreign countries who have demanded or accepted bribes in Thailand. The previous legislation allowed the death penalty for Thai officials convicted of bribery, though apparently no one was ever executed for the crime. However the long hands of this law now affects any foreigner participating in this activity.
Is this law a little harsh? Well most would argue yes. It has it's critics.
"This is a huge step in the wrong direction," Amnesty International spokesman Olof Blomqvist said in an email. "Thailand should be working to remove the death penalty from the legal books, not expanding its scope."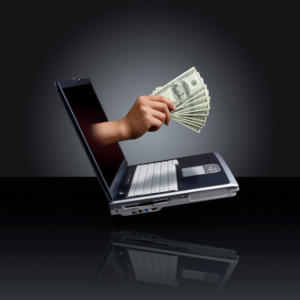 This new statute, which took effect on July 9th and is part of a separate anti-corruption law, extends punishments to non-Thais working for foreign governments and international organizations.
Protect your organization… and your life!
With steady growth in the enforcement of anti-corruption law, it is more important than ever to consider the creation of, or review of, your company's policies and procedures dealing with corruption. In the US, the FCPA makes it an offence to bribe foreign officials with a corrupt motive in order to obtain or retain business. In the UK, the Bribery Act makes it an offense to bribe foreign officials but also prohibits bribery in the private commercial context; covers both taking bribes and giving bribes; and contains a specific offense for a company that fails to prevent bribery by a person associated with the company or other entity. The offense applies in relation to anyone performing services for the company, regardless of their level of seniority or relationship to the company and regardless of where in the world it occurs.
And now in Thailand, if you're lucky, you'll end up in prison for 20+ years. If not executed. Foreign corruptors out there will now be punished with imprisonment from five to 20 years, life in prison, a fine from 100,000 to 400,000 baht (US $3,000 to $12,000), or death. (I'm sure most will be hoping for the fine)
It is extremely important if you are doing business globally, to ensure you have analyzed your potential risk and started to put those policies and procedures into place to protect both the organization, your leadership and your employees.
A phased approach is a good place to start. First, evaluate the potential risk. Consider the nature of your business – manufacturing, supplier dependent, heavily regulated – the extent of government relationships, the location of your operations and the use of third party agents. Anti-Corruption Programs and WhistleBlower Protection.
Second, undergo the due diligence specific to the nature and extent of the risks identified. This entails forensic research, accounting, and documentation reviews.
Third, take the action required based on your diligence outcomes.
Here are seven key areas of an anti-corruption compliance:
Is the company doing enough to combat corruption?
Have you set up policies to ensuring the code of conduct is adhered to
What does your employee on-boarding look like
What about employee & third party training for effective implementation
Are your whistleblowing procedures in place
Do you know the importance of due diligence practices
Do you know the importance of positive investor & regulatory perception
The punishments on officials who have demanded, accepted or agreed to accept assets or other benefits for themselves or others in order to do, or refrain from doing, anything in office, whether it is legitimate or not, has serious consequences in Thailand. Time to step up your anti-corruption compliance. The repercussions could be permanent!
Download your copy of the whitepaper The Role of Due Diligence Anti-Corruption Compliance.



[citesource][source]http://www.theguardian.com/world/2015/jul/15/new-anti-corruption-law-in-thailand-extends-death-penalty-to-foreigners[/source][source]https://www.occrp.org/en/daily/4168-thailand-death-penalty-for-corruption-now-applies-to-foreign-officials[/source][source]http://www.bangkokpost.com/news/general/621164/death-new-corruption-remedy[/source][/citesource]