In Headlines Seen Around the Globe…
Another sexual harassment case at KU reported.
Sexual harassment allegations rock Quaid-i-Azam University again
The blatant sexual harassment scarring our university students
Montreal university investigates cyber harassment complaint filed by professor
And the latest, Dalhousie suspends 13 dentistry students from clinic amid Facebook scandal
Every case is disturbing, and it happens at every college and university the world over. And now, the scandal at Dalhousie University is the latest in news headlines about abuse and harassment in Canada's universities.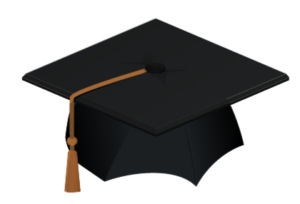 Thirteen Dalhousie University dentistry students, who were members of a controversial Facebook group, called the Class of DDS 2015 Gentlemen, have been temporarily suspended from clinical activities at the university's dentistry program. The controversy focuses on the posting of sexist and degrading comments about women on that Facebook group page by some of the fourth-year dentistry students.
Now of course, most universities have a code of conduct and policies surrounding harassment and sexual assault, but some law experts feel these codes could be unfair.
Universities' attempts to craft student codes of conduct that specifically address sexual assault could lead to miscarriages of justice. Experts say that universities in Canada and the US are not equipped to conduct what are essentially criminal trials. Of course, other types of misconduct can also cross into that area of "Criminal Trial", but we'll focus on the issue of harassment and sexual abuse as it seems to be a major topic.
The seemingly resounding problem is that there are hearings in which the accused is not offered legal aid and the ability to hire counsel, and the standards of evidence are those used in civil rather than criminal cases.
"Some of the greatest miscarriages of justice in Canada have been due to improper investigations," said Ottawa-based criminal defence lawyer Lawrence Greenspon, who argues that university officials do not have the training necessary to interrogate witnesses, victims and alleged assailants.
And some lawyers in the US say a university's major concern is protecting its reputation, first from allegations going public, and then from the fallout if they fail to investigate and prosecute.
If you take a step back to look at this concern, it's a typical problem of any organization or institution. Protect the reputation first and try to avoid any fallout. But the difference between a similar situation in the workplace, and this situation at a university, is that it involves our kids.
Developing a Culture of Equality and Accountability
The workplace is where we go to everyday, provide a service, and get a paycheque for that service. The education institution is where we pay large amounts of money for the privilege of our kids to learn. So it goes without saying that 1) there's an expectation that policies and codes are strong and adhered to, 2) students and staff have an avenue to anonymously report any type of misconduct, and 3) said misconduct will be investigated internally, or if needed, involve outside law services.
I think universities (and the workplace) need to take a step back and have major shift of self-perception when it comes to misconduct. In any environment, when it comes to reports of wrongdoing, the attempt to investigate a serious crime internally to fulfill a need to protect a reputation seems a rather selfish action to me. In my practical mind it screams 'me first, you second'.
On the other hand, if the workplace and universities were to humbly accept that no matter how strong a compliance program is, or how thorough policies and codes are, it's inevitable that somebody is going to consciously attempt to partake in an action that satisfies only themselves, and completely throw all rules out the window. If said workplace and university were to come forward and say, "this happened, it's been acknowledged, the police are involved, our policy failed in this instance…" Now that's a great reputation.
At Dalhousie, many faculty and students are crying for a system to be put in place to allow for anonymous reporting of misconduct. If you take away the threat of having to go come face to face with the person to whom you are filing a complaint with, then perhaps more people would be inclined to report wrongdoing.
Having said that, some would argue that this would create a sudden influx of complaints coming through the system. I counter that with wouldn't you rather know about wrongdoing that could be plaguing the environment? Estimates are that as few as 4% of women who are sexually assaulted will report it. That's a clear message that universities need to take assault cases very seriously.
It doesn't matter the location of the university or organization, the ability to allow knowledge of misconduct to anonymously flow through to the appropriate internal investigator for follow-up, investigation, and resolution, speaks volumes to the strength and cohesiveness of that university or organization.