It's the Hottest Gift of the Year!
It's the gift your entire staff will thank you for, and here's the best part – it will make you a hero in their eyes…
No really it will! Yesterday we blogged on the 11th holiday gift given by 'true loves' – a great company culture.
Culture is that thing that happens when the CEO is out of the room. One important aspect of a great culture is allowing employees to report on wrongdoing and not ostracising them over it. It's the one gift that every employees really wants. They want to know that they are heard, and heard seriously.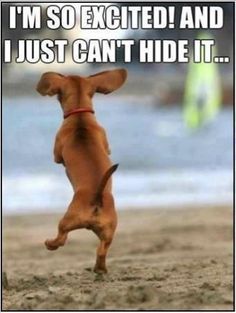 This is accomplished with a strong compliance program and whistleblower hotline.
A whistleblower hotline and case management system should have a staring role in your campaign to promote good corporate governance and ethics. Not only can a strong whistleblower hotline and case management system protect you in the legal world by demonstrating you have "sufficient procedures" in place, but it clearly demonstrates to your employees, clients and stakeholders, that you are committed to doing business in an ethical manner and to eradicating misconduct… see there's that hero thing again.
Here's Now an Ethics Hotline and Case Management System Will Make You Feel Like a Hero When Your Employees Receive the Hottest Gift This Season:
Encourages employees to bring knowledge of ethical and legal violations to an internal authority so that action can be taken immediately to resolve the problem
Provides senior management with data and reports generated from submitted incidents to be used in a dynamic manner to help improve processes, protection of employees and business operations
Is accessible organization wide, including availability to vendors and suppliers. It's not just employees who observe misconduct
Meets regulatory requirements – specifically applicable to publicly traded organizations
Has an option to provide anonymity to anyone wishing to report concerns
Minimizes the organization's exposure to the damage that can occur when employees circumvent internal mechanisms
Is cost-effective and live 24/7/365
Lets employees and stakeholders know the organization is serious about adherence to codes of conduct…and serious about them!
Sets you on your way to continued business growth and success
Sends employees and stakeholders into whoops of joy and merriment
Provides you with endless and random hugs for no apparent reason
Okay so I went a little 'drama' on the last two points but you get the picture.
MYTH: Employees Don't Care About the Organization.
Pffft! Oh hoho so wrong. Many employers think their employees don't much care whether the company thrives or not, as long as they continue to receive a paycheque. In fact, it's important for employee morale that they feel they have a vested interest in the organization and that their existence as an employee plays an important role in the success of the business. In a recent poll published in the Wall Street Journal, more than 3/4 of workers said they are personally motivated to help their organization succeed and were willing to put in extra effort to make that happen. The report also said that workers remained engaged in their organization's success if the employer provided strong leadership. In other words tone at the top.
Folks, this speaks volumes. Employees want to feel part of the organizations' success. They need to be able to report on any wrongdoing because that's important to business success and they know it. And they want to know that what they have to report on is important and will be taken seriously.
Integrating an ethics reporting system into any organization is just smart business… and you can put your hero cape and mask on.


Source: http://www.nbrii.com/employee-survey-white-papers/7-common-misconceptions-employers-have-about-their-employees/