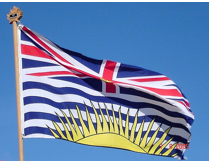 According to a survey carried out by the market research firm Mustel Group (commissioned by The Province Newspaper and accounting firm MNP), over one in four BC residents have been a victim of Fraud. The survey got responses from 400 individuals and 200 businesses across BC.
Even the smallest fraud can affect individuals in the biggest way. One respondent in the Shawnigan Lake area was duped out of a couple hundred bucks when he was conned into accepting less firewood than he'd paid for. That might not sound like much to most residents, but when you're on a pension, there's no money available to squander.
A forensic accountant with MNP said "Fraud does tremendous harm…I've worked on cases where people committed suicide…or attempted to commit suicide, cases where people have lost their life savings and have had to go back to work late in their lives".
The damage of fraud is immense. Of the 400 surveyed individuals, 27% reported they had been victims of fraud, most of them within the past five years. However, 44% of the respondents considered the risk of fraud occurring to them to be low. People seem to have the "it can't happen to me" mentality…until it does happen to them.
But those who have been working on fraud cases for many years know the risk of fraud is high. Steps can be taken to protect oneself, but fraud risk is still there. That's why police forces everywhere are asking people to step forward and report fraud, no matter how trivial they perceive it to be.
A detective in the Vancouver Police Department's financial crime unit said that fraud is under reported. The case could be that people are embarrassed by their situation or they think that their experience is not worth reporting. But the only way perpetrators are going to get caught is if people report any and all instances. The average citizen might turn a blind eye to being scammed out of $50, but to the police department, it's very worth it to report the instance.
Even more interesting in the survey was that 29% of those who had been burned once, still perceived their chances as low of being burned again.
"I trusted them, they are the last person I would have suspected of doing something like this". Unlike a convenience store robbery where you know exactly what's going to happen right there and then, fraud doesn't work like that. It can go on for a very long time before the penny drops (no pun intended).
But if there's one common element to fraud, according to the VPD, it's that the victim knew and trusted the fraudster. That doesn't mean you go around from this point forward being suspicious about every person you come in contact with. You just need to be more diligent in your verification of their intentions.
In business, an anonymous whistleblower hotline is the single most effective tool available to improve ethics reporting.
Waste, fraud and abuse of authority can all be combated by having an independent reporting mechanism that's available to report malfeasance. WhistleBlower Security should be one of the first places your employees can go to report on any perceived wrongdoing.
Whether it's for regulatory compliance, financial transparency, corporate governance, employee, client, investor or patient relations, becoming WhistleBlower Secured™ will enhance your corporate integrity and empower your employees to contribute to an ethical workplace.