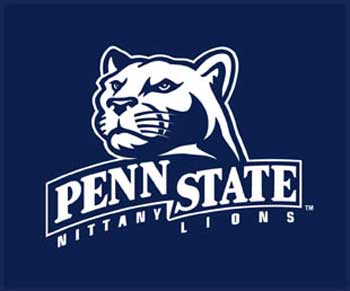 One of the most disturbing cases in recent history continues to make headlines as compensation totaling nearly $60 million is finally being payed to victims of sexual abuse committed by Jerry Sandusky, former assistant football coach at Penn State University.
The University has announced that it has arrived at settlements with 26 of the victims. The settlements may not represent the end of all claims, since six other claims were filed and there may be others not yet filed. Reportedly, they will not be funded by student tuition, taxpayer funds, or donations, but by insurance and interest revenues related to loans made by the school.
Penn State has already spent more than $50 million on other costs related to the scandal, including lawyers' fees, public relations expenses, and adoption of new policies and procedures related to children and sexual abuse complaints.
Three former Penn State officials are also due to be tried on criminal charges. Ousted president Graham Spanier, former athletic director Tim Curley, and former university vice president Gary Schultz will be tried for perjury, conspiracy, and failure to report suspected child abuse.
The abuse scandal rocked the university and the state. Joe Paterno, the school's iconic head coach, was fired shortly after Sandusky was charged in 2011. Paterno died in January 2012, shortly after being diagnosed with lung cancer.
Sandusky, 69, was convicted in June 2012 of 45 criminal counts involving abuse over a 15-year period. Several young men testified that Sandusky would shower with them, grope them, and in some cases have oral and anal sex with them. Sandusky has admitted showering with the boys but has vigorously denied wrongdoing. He has been pursuing appeals while serving a 30- to 60-year state prison sentence.
In July, a Pennsylvania judge ordered the three former Penn State officials, including former president Spanier, to stand trial on criminal charges related to an alleged coverup that temporarily shielded Sandusky from law enforcement scrutiny.
The case largely centers on the testimony of Michael McQueary, a former football assistant coach, who testified that in 2001 he saw Sandusky engaging in a sexual act with a young boy in the showers of a university locker room. The next day, McQueary testified, he reported the incident to Paterno, then the head football coach. McQueary said he later reported the incident to Schultz and Curley.
Needless to say, something as inexpensive as an anonymous and confidential ethics hotline likely would have launched an investigation into the allegations long before the matter became as far-reaching as it did. Sad situation all around.
Be fraud aware! International Fraud Awareness Week is November 3-8. Visit www.whistleblowersecurity.com for updates and fraud related news.