Recent FCPA Ethics Violations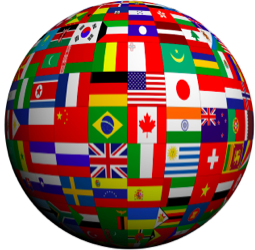 These two recent cases are such great examples of the value of a whistleblower hotline. While the Ralph Lauren Corporation did not previously have an FCPA compliance program in place, the violations were discovered when one was introduced. By self-discovering and self-reporting, RLC dodged a bullet. There is no doubt that if these violations were reported to an outside entity prior to self-reporting, that the fines would have been significant. The associated reputational damage would have to be mitigated, and internal controls would have been subject to costly auditing. Needless to say, the timing of the compliance program was fortuitous.
In the case of Direct Access Partners, the alleged indiscretions were discovered by a routine SEC audit. While it reasonably could be assumed that at least some executives were privy to the payouts (if the allegations prove true), it only seems logical that a whistleblower hotline, independently managed, would serve as a deterrent to such fraudulent behaviour. While the alleged payouts likely generated some profit, the fallout to the company and its unknowing investors will be significant.
The other fact of note here is that the DAP case is one of only a handful of financial services cases to be prosecuted under the FCPA. As more cases are successfully prosecuted, the profile of the Act will increase, accounting for more and broader-reaching investigations.
"The SEC recently announced two high-profile Foreign Corrupt Practices Act ("FCPA") cases. The first involved the Ralph Lauren Corporation, where the company agreed to disgorge more than $700,000 to settle allegations that a subsidiary paid bribes to government officials in Argentina. The misconduct was uncovered in an internal review undertaken by the company and was self-reported to the SEC. The matter is remarkable because the SEC determined not to charge Ralph Lauren Corporation with violations of the FCPA. The Commission explained that the company's prompt reporting of the violations on its own initiative, the completeness of the information it provided, and its extensive, thorough, and real-time cooperation with the SEC's investigation led the SEC to enter into the non-prosecution agreement ("NPA") with Ralph Lauren Corporation. The NPA is the first that the SEC has entered involving FCPA misconduct. See SEC Press Release; NPA.
Of additional note is the fact that Ralph Lauren Corporation did not have a FCPA compliance program in place at the time of the violations. The violations were uncovered when the company instituted the FCPA program. Nevertheless, the company has not been required to hire a FCPA monitor and the settlement payments it must make, slightly more than $700,000 to the SEC and $882,000 to the Department of Justice, are relatively modest.
The second high-profile FCPA matter involves bond traders at Direct Access Partners, a broker-dealer. The SEC alleges that the bond traders paid bribes to a high-ranking Venezuelan finance official to secure the bond trading business of a state-owned Venezuelan bank. The Justice Department has filed related criminal charges. See SEC Press Release (announcing action); Bloomberg (discussing criminal case). The Wall Street Journal's Morning Risk Report noted that the alleged violations were uncovered during a routine SEC examination of Direct Access Partners and it asked whether the SEC has found a new avenue for uncovering violations of the Act. New Routine. The matter is also noteworthy because it is one of only a handful of FCPA cases to be brought against a financial services firm." Winston & Strawn LLP