Active Anti-Corruption Enforcement Should Include a Whistleblower Program
Recently, AlixPartners, a leading global business advisory firm, conducted its annual anti-corruption survey which looked at the impact corruption has on corporate and economic growth.
This is the third annual Global Anti-corruption Survey and, no surprise, many places are still perceived as very vulnerable to corruption, even though regulatory bodies around the world are stepping up their anti-corruption efforts. It's apparent from the survey that corruption is still taking a toll on corporate and economic growth.
Here's what the survey found. Among our survey participants: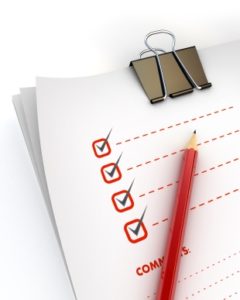 22% said they thought their companies had lost business or customers because a competitor had made an illicit payment to a government official.
26% said corruption had jeopardized their mergers-and-acquisitions efforts
28% said they had ceased doing business with a partner because of worries about corruption
34% said they had avoided doing business in regions with high risk of corruption
Russia and Africa were cited as posing the greatest corruption risk to overseas companies
Respondents included corporate counsel, compliance officers, and other executives who deal with their company's compliance and legal issues. They came from companies with an annual revenue of $150 million or more, 20 sectors, eight major countries in North America, Europe, and Asia.
Based on the survey, companies appeared to understand the importance of combating corruption. As much as 64% of the respondents said they believe there are places in the world where it's impossible to do business without encountering corruption, however a number still opted to do business in high-risk regions regardless.
Increased enforcement of anti-corruption laws, like the FCPA, has had an impact on the adoption of compliance programs. Twenty seven percent of respondents said their companies adopted dedicated anti-corruption compliance programs during the past five years, however 22% said they had not reviewed their compliance programs in the past 12 months. This may not seem like a long time in a general sense, however, when it comes to corruption, so much can change in that 12 months.
The compliance programs of organizations that don't regularly review their anti-corruption policies could become dated and possibly ineffective.
As far as whistleblower programs go, the survey respondents maintain they are important tools for identifying and rooting out corruption in the organization. But even though 93% of them said their companies have processes in place for handling whistleblower reports, only 68% have established whistleblower hotlines. Of those, just 55% could confirm that the hotline was available to external parties, such as suppliers and customers.
Investing in whistleblower program is effective in reducing risk. Of those responding companies that have hotlines, 20% said they had received some tips during the previous year relating to corruption. Among companies that did receive tips, 66% investigated them internally through their compliance departments or their legal counsel. A whistleblower program is an important tool in rigorous due diligence, especially when it allows employees, suppliers, and customers to anonymously report on any corruption activity. This is your first line of defence. Make the most of it!
Download an eBook on implementing a whistleblower hotline to help in your anti-corruption efforts.



[citesource][source]http://www.alixpartners.com/en/LinkClick.aspx?fileticket=fyJITCy6fZk%3d&tabid=635[/source][source]http://www.fcpablog.com/blog/2015/6/1/survey-enforcement-drives-compliance-and-whistleblowers-rise.html[/source][/citesource]