After All, They're Supplying the Money, Right?

Europe is soccer (a'hem, football) nation.
But we are all (including those of us on the west side of the pacific pond) paying attention to these latest headlines.
"Surprise turns to joy as FIFA president Sepp Blatter announces he's resigning after 17 years." Yep, Sepp Blatter, the president, for the past 17 scandal-filled years, of FIFA, the world soccer governing body has resigned. Blatter's announcement caught the sports world by surprise… as it should – 17 scandal-filled years is a long time.
The world of FIFA has been rife with scandalous activity of late. Blatter's second-in-command, secretary general of FIFA, Jérôme Valcke, was implicated in a $10 million payment involving the South African bid for the World Cup in 2010.
Earlier last week Swiss plainclothes police officers entered a five-star hotel, the site of a bigwig meeting, and arrested six FIFA executives as part of an investigation into how the 2018 and 2022 World Cups were awarded.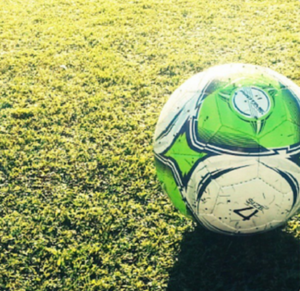 Hours later in New York, the Justice Department unsealed a 47 count indictment against 14 defendants, including FIFA bigwigs, sports marketing executives, and the owner of a broadcasting corporation, with charges of racketeering, wire fraud, and money laundering. So dating back to 1991, these people involved conspired to receive bribes from marketing firms in exchange for exclusive television contracts adding up to a measly $150 million plus.
We heard about the alleged 'vote buying' that saw the 2022 World Cup awarded to Qatar (yeah I'm scratching my head on this one too. I've never really considered putting 'soccer' and 'Qatar' in the same sentence before but who am I to judge, I'm a hockey fan).
Two corporate heavyweights, former FIFA executive Charles Blazer, a rather corrupt individual in his own right, and José Hawilla, the owner and founder of a Brazilian sports marketing empire each had guilty pleas handed down. Apparently Hawilla will forfeit $151 million as a part of his plea, which shows you just how determined these guys are to stay out of prison, and just how much money they have.
It Keeps Getting Better and Better…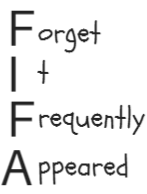 Back to the latest. Joseph 'Sepp' Blatter (one article questioned if this was a Bond villain. I'm wondering that myself). President since 1998, he increased global football popularity and it became financially successful under his watch. Way to go Blatter!
Yet while he maintained that it was a "humble non-profit organization bringing sport to the world", how can you look away from the fact that in order for a country to host the World Cup, said country has to be financially plundered to make it happen. Apparently he also said that "women's soccer would be more popular if the players wore tighter shorts." The nerve!
How can an organization be this corrupt? I guess that's the multi-billion dollar question. According to the Justice Department, much of FIFA's money came from their increasingly lucrative broadcast roster, like those with Fox, Telemundo, and TSN. Also through corporate partnerships with some of the most recognizable brands in the world: McDonald's, Budweiser, Nike, Adidas, Visa, Coca-Cola, Hyundai. Richard Branson said it right: "Sponsorship money has played a major role in enabling and sustaining this corrupt system for decades, it seems. I couldn't think of a greater risk to any brand than being described as complicit in what really looks like organized crime."
It probably also helps that North Americans don't really care about soccer as much as they care about NFL/CFL and especially the NHL with the Stanley Cup playoffs under way. We're not really paying that much attention to any whiff of corruption activity.
Perhaps it's these corporations that continue to allow corruption to happen. Corporations dealing with FIFA have the power to pressure the organization to change, considering the fact that they're providing most of its money. We wrote (here) about how corruption negatively affects investors. Will McDonald's and Budweiser consumers express their frustrations over the actions of their beloved brands by switching to a Jr. Whopper and enjoying it with a Coors Light? Maybe not so much, but their ears are perking up.
Corruption and bribery is a slippery slope. Time will tell exactly how this scandal plays out for the future of the sport, and the companies involved. The risks stemming from bribes and corruption rank among the largest risks that an organization can face. Should this not serve as a lesson to organizations the world over who do business on foreign soil? Don't they want to know how their hard earned money is being spent? Don't they want to know if their business partner is corrupt?
Here's a quote from a post in the Huffington Post. "The real scandal of this FIFA affair is that every business school in the world spends time and effort teaching business students that ethical decision-making is central to doing business today – particularly cross-border global marketing and branding. However, the reality is that every major brand supporting FIFA is prepared to hold their nose so they can ignore the stench of corruption, because they are terrified that a competitor will snatch their place at the World Cup… The message from companies such as Adidas, Visa, and Coca-Cola to MBA students the world over is to just ignore business ethics 101 – it means nothing once you leave the classroom."
Yup, money talks! Shame.
This whitepaper should serve as a source of information and a starting point in an anti-corruption program.



[citesource][source]http://www.wired.com/2015/05/fifa-scandal-explained/[/source][source]http://news.nationalpost.com/news/canada/surprise-turns-to-joy-as-fifa-president-sepp-blatter-announces-hes-resigning-after-17-years[/source][source]http://www.newyorker.com/news/sporting-scene/sponsoring-fifa-corruption[/source][source]http://www.huffingtonpost.co.uk/mark-hillary/fifa-corruption-sepp-blatter_b_7462446.html[/source][/citesource]