Internal Whistleblowers Aren't Necessarily Looking for a Monetary Reward
Most employees who report wrongdoing internally do it because they believe something will be done about it. Most employees, who would potentially blow the whistle, feel that if their whistleblowing actions have a positive impact on the organization, that's incentive enough for them to report. They are not necessarily looking for a financial reward in order to report on any wrongdoing. However, a reward of some sort is a motivator for employees to take action and blow the whistle.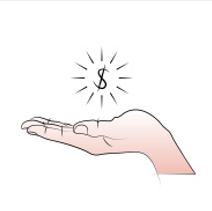 If someone is motivated by money, then they'll probably end up going outside the organization anyway, as no organization can match the whistleblower rewards that external reporting can reap. However, for the most part, some sort of award sends a message that it's important to the organization that an employee reports misconduct internally.
So what kind of non monetary rewards are we talking about here?
Organizations can offer many rewards that have more to do with showing appreciation than actual financial benefit. Incentives could be a positive evaluation where an employee is recognized for their actions and it's recorded in their employment file. Other companies may offer a type of monetary incentive like a restaurant gift card or a day off with pay.
By having some sort of reward, organizations can foster a culture of compliance and openness so that potential whistleblowers see that the company responds to their needs and concerns and takes them seriously. For many whistleblowers, being appreciated and valued is a reward itself.
First things first – the organization needs to be committed
Before an organizations can expect an employee to come forward, employers should have mechanisms in place for anonymous reporting and an anti-retaliation policy. A culture of compliance is a powerful tool in the fight to get potential whistleblowers to come forward.
All employees and stakeholders need to see that when somebody comes forward and questions a corporate decision, the organization will take the complaint seriously and respond promptly. Organizations that have the most success responding to internal complaints and avoiding the False Claims Act, are the ones who work with the whistleblower to determine and understand everything that is known about a perceived wrong. They then report back to the whistleblower and let them know they are interested in the concerns and are working to address them.
Set the Tone From the Top Down
A company culture can be announced through a compliance program. Without a compliance program, employees see the absence and could think the organization is not really interested in doing the right thing. The same message can be received with a weak compliance program.
So with a strong compliance program, comes a strong commitment to enforce it. It's really pointless if an organization has a skookum compliance program but upper management isn't behind it and not involved in communicating it to all employees.
It's important to create an awesome organization where employees want to work and creating a whistleblower culture is not that hard if you have commitment from everyone.



We're going to be speaking at the 2014 ACFE Canadian Fraud Conference next week. Our very own Shannon Walker will be speaking on Whistleblower Hotlines: Outsourced vs. Internal