We Believe the Success of Your Organization Is the Responsibility of Every Employee
It Starts With the Fresh New Hire in the Mail Room, and Continues up to Senior Management – Everyone Has an Important Role to Play
It's achieved by promoting a speak-up culture organization-wide. How you ask?
Encouraging all employees to confidentially communicate their thoughts and perceptions surrounding the make-up of the organization, with confidence, is one step in creating a cohesive unit that believes in the future of the organization.
Organizations will lose about 5% of their annual revenues due to fraud. What if occupational fraud and abuse could be unravelled near the start of its destructive cycle. What if you could stop it in its tracks before it did more damage if left unchecked?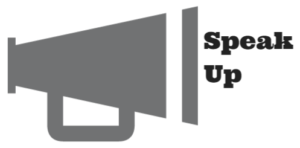 Here's one way where employees contribute to the success of an organization – they provide tips on bad stuff happening.
In fact, they provide more than 40% of tips of internal fraud happening inside organizations. And they do this with anonymous, and confidential reporting.
Since the 2002 passage of the Sarbanes-Oxley Act, and the 2010 passage of the Dodd-Frank Wall Street Reform and Consumer Protection Act, there's been growing emphasis on increasing employees' willingness to blow the whistle on fraud. Organizations that foster speak-up cultures and enable their employees to report any type of fraud or abuse in-house, not only position themselves to learn about issues before they blow out of control, but also create employees and stakeholders who actually believe in the organization and want to be a part of making it succeed.
Many organizations have started the ball rolling promoting a speak-up culture by bringing in-house a third-party ethics reporting system. These organizations are already following up on complaints internally, and are taking the step in creating that cohesive unit destined for greatness.
Now of course an 'open intake line and system' isn't the only thing that makes for great employees and organizations. But the process of encouraging all stakeholders to report on any complaints through the third-party system, while investigating and following up on these complaints, is an important step amongst many in the pursuit of a well-oiled organization.
Using a third-party 'intake system' is your first line of defence against wrongdoing that more than likely will continue on a path of destruction if it isn't brought up on the radar. Stopping wrongdoing in its tracks before it can threaten the business and senior management is just one of many reasons to put a third-party system in place for anonymous reporting organization-wide.
We believe the success of organizations is the responsibility of every employee. We believe that a speak-up culture and open and anonymous communication is one of many steps to achieve a great organization. We happen to have a tool that can help you with this.


Source: http://journalofaccountancy.com/issues/2014/dec/employee-whistleblowers-corporate-fraud.html