Discrimination in the Workplace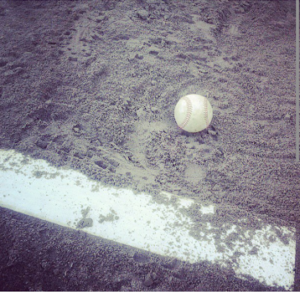 The harmful treatment of an individual or group, based on certain personal characteristics: mental or physical disability, age, religion or religious creed, family status, marital status, sexual orientation, ancestry, colour, race or perceived race, nationality, place of origin, and receipt of public assistance. Source: Saskatchewan Human Rights
This day in history 1947, something amazing happened in the business of baseball. Jackie Robinson broke the color barrier.
Jackie Robinson, age 28, became the first African-American player in Major League Baseball when he stepped onto Brooklyn's Ebbets Field to play for the Brooklyn Dodgers. Robinson broke the color barrier in a sport that had been segregated for more than 50 years.
Robinson faced tremendous racial discrimination throughout his career, from baseball fans and some fellow players. How does this relate to business? Baseball is business. Players are expected to bring a certain level of excitement to the field. Leagues are expected to entice and excite fans to buy tickets to watch games. There's sales, there's marketing, there's human resources, there's the finance department. It's a business.
But after all we've learned in the last 68 years, some businesses still have a lot of work to do with their anti-discrimination policies.
Harassment and Discrimination
About ten years ago, a BBC survey showed ethnic minority applicants still faced major discrimination in the jobs market.
Resumes from six fictitious candidates – who were given traditionally white, black African or Muslim names – were sent to 50 firms. White candidates were far more likely to be given an interview than similarly qualified black or Asian names.
And recently the aftermath of the Ferguson, Mo., police shooting last August, of unarmed teen Michael Brown by a white police officer, exposed the frayed relations between that community and law enforcement. Since then there have been a number of other incidents relating to white police officers and African-American citizens. Many argue there's racism rampant in the police force.
Anti-Harassment and Anti-Discrimination Policies
Harassment raises unique issues, therefore, some organizations have separate policies for harassment and for other forms of discrimination. Some organizations will even go further and have specific policies related to discrimination and/or harassment based on sexual orientation, race and race-related grounds, sex, gender identity and gender expression, etc.
Anti-harassment and anti-discrimination policies set out expectations and standards – and of course it would be remiss of us not to mention that complaint procedures need to be set out on how potential violations of these policies are addressed.
A policy should contain a clear statement of the organization's commitment to creating and maintaining respect for human rights, and fostering equality and inclusion.
Examples of Harassment Include (source):
Epithets, remarks, jokes or innuendos related to a person's race, gender identity, gender expression, sex, disability, sexual orientation, creed, age, or any other ground
Posting or circulating offensive pictures, graffiti or materials, whether in print form or via email or other electronic means
Singling out a person for humiliating or demeaning teasing or jokes because they are a member of a Code protected group
Comments ridiculing a person because of characteristics that are related to a ground of discrimination. For example, this could include comments about a person's dress, speech or other practices that may be related to their sex, race, gender identity or creed.
Update policies on a regular basis. Laws change and policies may become outdated. Schedule policy reviews on a regular basis to make sure your policies are still relevant and that they contain the correct language.
Everybody, Equally, Deserves a Fighting Chance
Branch Rickey, general manager of the Brooklyn Dodgers, knew this. His policy was to recruit players based on integrity, intelligence, and talent.
Updating policies and procedures on a regular basis is a best practice.