Whistleblower Hotlines Are Nothing to Be Scared About. They Don't Bite!
Many businesses fear that when they launch new employee 'work rules', like a Code of Conduct, or whistleblower hotline, there may be employee pushback. There's also fear that such hotlines may create their own cluster of issues like managing internal investigations, employee discipline, and retaliation.
But rarely does the implementation of such a hotline receive employee pushback. In fact, quite the opposite is true. Not only do these reporting mechanisms satisfy the mandate of Sarbanes-Oxley for public companies, and the credibility for non-profits and private organizations, you, yes you, look better in the eyes of your employees because you are seen as taking a stand against workplace misconduct, and valuing your employees' feedback. They will feel like critical contributors to the company, and you'll look good making that happen. Now who doesn't want to look good, right?
So come out from under your covers, or wherever you're hiding. There's nothing scary out here that's going to attack you! Nobody is going to get hurt.
There are three basic working parts to an ethics hotline.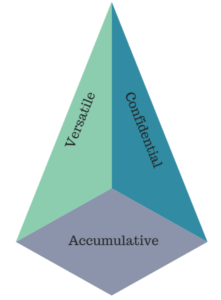 The confidential part:
There's no way around it. An ethics hotline is the place where one employee will identify another employee of wrongdoing. It's not snitching. It's not tattle-telling. It's an employee who sees that a co-worker is defrauding your business of money. It's an employee that understands the implications of ignoring that wrongdoing – legal costs to the organization, regulatory violations, and mistreatment of the brand. So the important thing here is to let employees know that the hotline you've implemented is completely confidential and anonymous. They should be encouraged to use it, if they need to, without fear of retaliation.
The versatile part:
The hotline, and case management system needs to be versatile. Let's face it, it takes much courage and bravery for an employee to come forward and give voice to the wrong that they see – not to mention the time it takes them to finally cross that start line. The system you've implemented should take into account all these factors: when the employee decides to report, how the employee decides to report, and where the employee decides to report. Now I'm human too, and I'd feel much safer submitting a report after work hours, in the comfort of my own home. If I choose the Web route, I want to know that I can report at any time. And if I choose the phone route, I want to know that there is a person on the other end, 24/7/365, who will be able to communicate in my native tongue and be sympathetic and ask all the right questions.
The accumulation part:
That ethics reporting system you've so lovingly implemented for the good of your employees and organization needs to be powerful enough to take in the report, file the report accordingly, make the report accessible at all times (while keeping the submitter anonymous) for continued conversation with the submitter to gain additional information. This means that an appropriate 'auditor' from the organization should be able to access the system when a report is filed, and should have a meaningful and confidential online dialogue with the reporter to gain as much information as they can about the claim, all while ensuring the employee that their report will be taken seriously and looked into. The system should also be able to accept any files and attachments that both parties feel might validate the claim – emails, pictures, etc.
From our point of view hotlines are a best practice for nurturing compliance by rooting out crimes and corruption. Hotlines and the policies around them are designed to support a culture of integrity, empower employees and improve moral. Anti-retaliation policies encourage the use of these resources, and reinforce management's commitment to a transparent company.
The understanding and acceptance of hotlines has certainly come a long way. More and more organizations are taking a proactive approach and understand that a hotline is more than just that, it's an entire system that is used for unearthing cases of ethical violations in the workplace and exposing huge financial and reputational losses. But still often, a substantial financial and/or reputational loss has to be incurred before some businesses truly understand the value of the whistleblower hotline.
By empowering employees to have a voice, while at the same time protecting corporate assets, a whistleblower service is valuable tool. Creating a corporate culture that emphasizes accountability and transparency while including everyone in the discussion, is simply a smart way to do business.