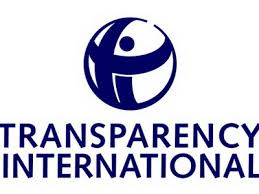 This week, Transparency International released its Corruption Perceptions Index for 2013, which focused on the issue of corruption within the public sector.  The results are troubling, and emphasize the importance of combating global corruption.
Transparency International's index rates 177 countries on a scale of 0 (representing a country perceived to be very corrupt) to 100 (representing a country perceived to be completely free of corruption).  New Zealand and Denmark were ranked the highest, with both countries scoring 91 points.  Afghanistan, Somalia, and North Korea came last with 8 points each.
In the press release for the publishing of the index, Transparency International Chair Huguette Labelle states that "The Corruption Perceptions Index 2013 demonstrates that all countries still face the threat of corruption at all levels of government, from the issuing of local permits to the enforcement of laws and regulations".  The report highlights the challenges related to corruption in the public sector, and calls for a movement to increase transparency among government bodies.  It states that the countries who scored the highest owe their ranking to high levels of transparency and accountability throughout their public sector.  Transparency International does, however, point out that it is worrying that no country on the list received a perfect score, and furthermore that 69% of the countries included on the list had a score below 50.
The findings of this report echo many of those outlined in Transparency International's Global Corruption Barometer, released earlier this year, which focused on citizens' lack of faith in their governments' ability to combat rampant corruption.  The recently released index strengthens the claims made in the earlier report by narrowing the scope of the investigation in order to place more onus on public officials to commit to transparency.
It is clear with each release from Transparency International that more needs to be done to combat global corruption.  The organization continues to emphasize the importance of transparency among governments, and this most recent index appears to be their most direct statement to that end.  However, the question remains how to put these principles into practice in regions where corruption is so firmly embedded in the social fabric.  An overhaul of government policies and accountability in the three lowest-scoring countries on the list is a tall order, and in some cases a seemingly insurmountable task.  Corruption has been an integral part of the order in some of these countries for decades, and it is certainly not as easy as simply encouraging a change in governmental policies.  Even with watchdogs such as Transparency International and engaged citizens working towards change, it appears as though corrupt practices continue to plague many regions of the world.  Pinpointing these practices and making them known is a good first step, but this must be backed up by relevant discussion about how to start making the necessary changes.
A copy of Transparency International's 2013 Index can be found here: http://www.transparency.org/cpi2013
Source: "Corruption Perceptions Index: Corruption Around the World in 2013", Transparency International (Read Here)