"Made in Germany" Brand is Threatened
While a complete implosion of VW is not likely, the company will be climbing out of this deep cavern for years to come.
Volkswagen CEO Martin Winterkorn paid the price of losing his job after the recent revelation that software designed to circumvent emission testing was installed on as many as 500,000 "clean diesel" vehicles sold in the US and as many as 11 million worldwide.
For all the talk about corporate responsibility, integrity and putting customers first, some companies are still willing to roll the ethical dice when profits are on the line.
VW has long polished a reputation for producing fuel-efficient and environmentally friendly cars. But because of a trade-off in diesel cars between fuel efficiency and actual emissions, the company used a "defeat device" to cheat emissions tests, deceiving both regulators and consumers.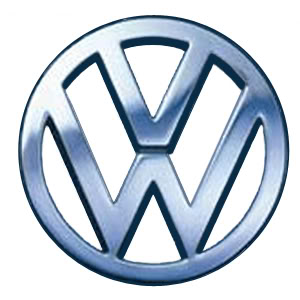 The company stands to lose billions of dollars in the US alone as a result of this deception, with EPA fines of as much as $37,500 per car potentially tallying $18 billion. The liability in regulatory fines could grow much larger as other regulators around the world get involved.
All in all, it's important to remember that Volkswagen's deception will affect more than just its balance sheet, and many people stand a good chance of losing their jobs as a result of unethical employees and poor corporate governance.
Was this a dumb move on the company's part? Yes.
Are there other companies who are close behind, but just a bit smarter to keep out of the spotlight [for the moment]? Yes. (their time will come)
In its 2014 annual report, Volkswagen proudly touts what it calls "Sustainable Value Enhancement".
The company says "We run our business responsibly and with a long-term perspective along the entire value chain. Everyone should benefit from this – our customers, our employees, the environment and society."
Their Code of Conduct says "Each of our employees make appropriate and economical use of natural resources and ensure that their activities have only as limited an influence on the environment as possible."
Somebody missed that part (page 19, right here, you're welcome). It's bad enough that executives at Volkswagen apparently saw nothing wrong with behaviour that most reasonable people find completely shocking. They also betrayed their own corporate values.
But one of the biggest challenges Volkswagen will face is the cost to its reputation. The company has been caught deceiving not only regulators, but consumers as well. The "clean diesels" it sold in the US have been publicly exposed as nothing of the sort. Its reputation will have to be rebuilt.
And where were the whistleblowers? Did they not feel safe coming forward? Were they not able to come forward for fear of retaliation? How do we know there weren't any? German media published 2 days ago that in 2011 there was an employee who raised concerns about the manipulation. Apparently parts supplier Bosch had warned Volkswagen not to use its software illegally. We'll see what happens with that tidbit during investigations.
VW's vice chairman said at a recent press conference "We are aware of the economic damage that we have suffered, but above that the damage to trust among Volkswagen customers that has occurred."
Corporate bad behaviour and greed don't always pay, especially when they're exposed to widespread public shaming. Companies that behave this way become the targets of ridicule in social and mainstream media. And they pay the price.
And in a recent report, Audi is now being investigated by German prosecutors in relation to the diesel emissions scandal. I'm sure they don't want their reputation going through public shaming and ridicule.
For many companies, securing sensitive information is paramount, but so is identifying problems and remedying them. At the end of the day, having an anonymous ethics reporting program accomplishes these objectives.



[citesource][source]Volkswagen scandal isn't a scandal: It's a syndrome, and a symptom[/source][source]The biggest corporate cover-ups[/source][source]Volkswagen: Ex-boss Winterkorn faces investigation[/source][/citesource]