Tesco Is in a Bit of a Muddle
One of my family's all time favourite places to "pop" into while we were travelling around the UK a few years ago, was Tesco. I remember purchasing, for lunch, in their Express locations, their daily special of two packed sandwiches, two bags of crisps (potato chips), and two drinks for £5. £10 fed my family of four and we would devour our spoils… with a few added chocolates mixed in… on a bench outside St. Paul's Cathedral, or on the lawn just off The Mall with Buckingham Palace in our view.
We love Tesco and once in a while we ponder "wouldn't it be nice if there was a Tesco here?" Imagine the chocolates I could buy for dirt cheap!
Well, reminiscing over, and we find Tesco in the spotlight, and not looking so nice.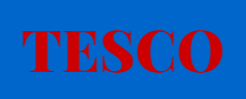 It seems that Tesco has been artificially inflating its profits by £250m, and in the ensuing fiasco, has suspended four executives, including its UK managing director.
A whistleblower's warning had payments from suppliers being 'misbooked' and business costs being glossed over. This resulted in a misleading boost of profits by £250m in the first six months of 2014. So now the value of Britain's biggest retailer has been decreased £2bn. Ouch!
And who are the people in question who are allegedly behind this? Senior executives: the UK managing director, UK finance director, food commercial director, and the head of food sourcing.
The statistics behind this performance of Tesco's senior folks, are pretty much by the book. According to the ACFEs 2014 Report to the Nations, the higher the perpetrator's level of authority, the greater fraud losses tend to be. Although, according to the global survey, executives only accounted for 19% of all cases, they did cause the highest median loss of $500,000, compared to employees and middle management.
Also according to the report, approximately 77% of the frauds in the study were committed by individuals working in one of seven departments: accounting, operations, sales, executive/upper management, customer service, purchasing and finance… exactly those in Tesco who have some explaining to do!
Not Quite the Well-Oiled Machine We Thought It Was…
This is a serious situation for the retailer. Their profits are expected to fall quite far – 2013's profit was banked at £1.6bn, and this year half that is expected to be made, and less still going forward.
The company's chief executive is still questioning how long this fraud has been in the works, but one thing is for certain, loyal employees know what's happening, whether it's fraud, bribery, stealing etc. And all it took was one whistleblower's warning to let this cat out of the bag. The median duration of a fraud from the time it commences until its detected is on average 18 months. And whistleblower tips account for approximately 40% of all fraud's reported.
The practices uncovered by this whistleblower are believed to include the acceleration of payments from suppliers for in-store promotions and bonus payments – paid by suppliers when the retailer hits sales targets. The questions over business costs are thought to centre on figures booked for food that is out of date, and stock theft.
The whistleblower alerted Tesco's top lawyer to the activity last Friday – good on him/her! But now the company's new chief executive has a bit of an unfortunate start to his new position on the job. He's got to contend with this mess of building back up the company's internal culture, and turning around a business that's currently losing a battle with other discount retailers Aldi and Lidl… been to both as well and boy, what amazing deals on the chocolate orders we had to bring back home from our trip, to divvy out to waiting family… but I digress.
The current chairman of the organization, stated "things are always unnoticed until they are noticed… this is not a welcome development but it has been caught."
Yes it sure has, by a whistleblower who noticed it. Again, it's the employees who notice questionable activity and the brave ones who report it.
That's what we keep pushing on all our posts, having that safe and anonymous place where employees can report on wrongdoing – because they do see it and will report it if they can do so safely and anonymously. As well, if appropriate action is taken as soon as a wrong has been reported, like in this case with Tesco, it shows employees that their concerns are valued. If you don't have an ethics reporting system in place, you should. This Tesco fiasco is a prime example of why whistleblowers are important.



Source:
http://www.bbc.com/news/business-29306444
http://www.bbc.com/news/business-29357840