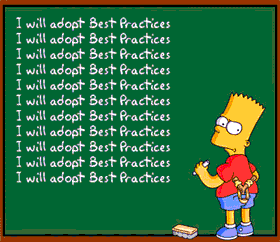 With compliance enforcement intensifying around the world, companies are implementing and reviewing whistleblower programs to ensure compliance with various anti-corruption acts. Whether large or small, public, private or non-profit, every organization can benefit from implementing an ethics compliance program. This is particularly true for companies that operate internationally or engage with third parties to act as agents or representatives in foreign jurisdictions. While no whistleblower program will guarantee compliance by every employee, agent or representative, an ethics reporting system can be a critical tool for exposing corrupt practices and protecting your company and/or its directors from criminal and civil liability.
Beyond the obvious ethical reasons for eliminating corrupt behaviour and the fundamental expectation of compliance with the law, there are direct and practical benefits to implementing a whistleblower program. For example, as more investors and companies realize the importance of compliance and ethics programs, compliance issues or the lack of a compliance program can greatly impact a company's value and attractiveness to potential partners or purchasers.  In addition, corrupt practices waste company resources and increasingly investors are seeking civil recourse against the company and the company's board. Criminal prosecutions can also have a devastating impact on the reputations of the company and its directors and officers, and can impact the ability of the company and/or individual to conduct business at home and abroad.
An ethics compliance program does not need to be overly complex. An internal enterprise risk management (ERM) system should provide clear parameters within which to operate, while also providing employees and stakeholders with a clear set of instructions to follow if they are privy to a breach of conduct. An ability to anonymously and confidentially report impropriety via an independent third-party hotline is a critical aspect of the success of any program. If the system is too onerous, or requires personal disclosure, potential employees may be turned off.
An anti-corruption compliance program can, and should be straightforward. Certainly the level can vary amongst companies within industries that have specific compliance regulations. It also can vary based on a company's internal circumstances and the level of risk that a company deems necessary or acceptable. Anti-corruption enforcement will continue to intensify and companies that do not have a current whistleblower program should take the time to implement one. It is simply a best practice.