WhistleBlower Security Weekly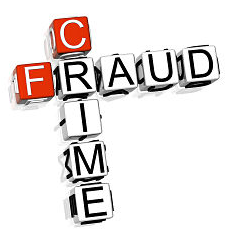 Here's a roundup of the top articles from this week featured on WhistleBlower Security Weekly.
Whistleblower: U.S. Satellite Images Show Ukrainian Troops Shooting Down MH17
The fate of a few airlines has been in the news lately. Recently Malaysian Airlines Flight MH17 went down on the border of Russia and Ukraine. The debate about who shot the airline down, Russian or Ukrainian troops, is still in the works. In this article, a whistleblower claims to have satellite footage of Ukrainian uniformed government troops being the suspect.
Lance Armstrong's Fortune Under Increased Threat
Nearly two years after he was stripped of his seven titles in the Tour de France, Lance Armstrong suddenly faces an increased risk of losing something far more valuable — his personal fortune. It all could hinge on what happens in the next few months, especially after an ominous message from a federal judge who recently ruled against him in U.S. District Court.
Conservative Government Censored Memo on Environmental Group
The Harper government heavily censored a memo showing the effectiveness of a non-partisan environmental group that had its funding axed, documents show.
Significant National Security Challenges Remain 10 Years After 9/11 Commission Report
A decade after the 9/11 Commission issued its final report on the Sept. 11, 2001, terrorist attacks against the United States, the threat from global terrorism may be more pronounced than ever, with major new vulnerabilities emerging in cyberspace and a congressional homeland security oversight system plagued by duplication and turf battles.
StubHub Was Victim of Cyber Fraud Ring; Arrests to Be Announced
eBay Inc's StubHub online ticket resale service said it was the victim of a massive international cyber fraud ring, the details of which authorities plan to disclose on Wednesday as they announce arrests in the case
ID Fraud Suspect Accidentally Signed His Own Name, Prosecutor Says
A 28-year-old city man accused of using another man's identity to obtain prescription drugs signed his own name to one of the prescriptions, prosecutors said
A New Ponzi Scheme Operator Found Nearly Every Week
When the money was rolling in from investors, Scott W. Rothstein, a lawyer in Fort Lauderdale, Fla., bought his wife, Kimberly, more than $1 million in jewelry, including an opulent 12-carat yellow diamond ring. He lived in a multimillion-dollar waterfront mansion and regularly wrote big checks to charities and politicians
More news articles can be found here.
Having a company like WhistleBlower Security on your side where employees can report on any type of behaviour goes a long way to ensuring all of your employees are experiencing the same type of job satisfaction. Our tools enable the reporting of any type of wrongdoing and your employees can feel secure that whatever they feel they need to report on, they can do so with complete confidentiality and anonymity.
Whistleblower Security is committed to promoting a culture of integrity, collaboration and transparency for all our employees and clients. With a 24/7/365 whistleblower hotline and whistleblower program, employees can be assured that all of their ethical concerns will be heard and addressed.