His suspicions were justified
Most of us read consumer reviews, right? Amazon, eBay, Apple iTunes Store, Google Play Store, etc. According to an annual survey put on by BrightLocal, 88% of consumers trust online reviews. And 85% of consumers read up to 10 reviews before committing to a product or business. High numbers. No wonder Bell Canada took the bull by the horns and encouraged employees to post 'glowing' reviews about it's two phone apps.
Around this time last year, Bell Canada launched a new version of a phone app and immediately the response online was electric. The app quickly amassed glowing, five-star reviews on Apple's iTunes App Store.
Reviewers often remain anonymous, and because of this the legitimacy of many online reviews is becoming a growing concern in the digital world. If you really take a good hard look at any review, you'll see inconsistencies in spelling, grammar, etc. Well one bright whistleblower noticed something different about these particular reviews – they were too perfect.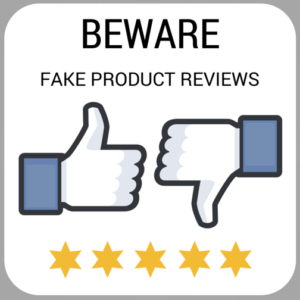 Scott Stratten, president of UnMarketing, a company that writes about unethical marketing tactics, knew there was something amiss when reading some of these reviews. He thought some of the language used was suspicious. For example: "Excellent new app. Looking forward to updates with residential services." He said that these are "just words that you do not say in real life." So he decided to start cross checking reviewers' user names with LinkedIn profiles where people list their work status. He discovered many of the positive reviewers were actually Bell employees.
Not only that – they were quite senior level employees – 'Vice President of IT Bell Mobility, 'Senior Project Manager at Bell', etc.
Initially, Bell Canada warned employees to stop planting glowing, five-star reviews. But critics weren't convinced this warning took heed. More than 24 hours after Bell fessed up to CBC News that some staff planted positive reviews, the posts were still prominently featured on the iTunes store. Hours later, these reviews could still be seen. Makes you wonder just how serious Bell took these allegations.
Now, Canada's Competition Bureau has slapped Bell Canada with a $1.25 million fine for encouraging employees to plant fabulous online reviews for two company phone apps. In a ruling, the Competition Bureau stated that it "determined that these reviews and ratings created the general impression that they were made by independent and impartial consumers and temporarily affected the overall star rating for the apps.
A high-level mistake
How do high-level staff fall prey to this type of activity? Scott Stratten says "it would be like me going on Amazon and reviewing [my] new book." It amounts to the same thing. He adds that the online peer-review concept is based on trust. "You've got to trust the reviews that they're impartial, that they're from other users and that they're true. And that's exactly why something like this shouldn't happen.
How did it happen? The very top level let it happen. Somewhere along the line, the company's policies and procedures got lost in the shuffle. Perhaps forgotten altogether. Organization leaders need to walk-the-walk and lead by example. And it's important to assign a senior level executive(s) to oversee and implement an organization's compliance program, and provide enough resources to ensure that the organization's compliance program is implemented effectively.
When things like this happen to companies, it speaks to a company's lack of respect for their own customers. It also speaks to a lack of respect for the app developers who put a lot of time and effort into their work. They lose out from fake reviews of their products. It definitely erodes brand trust.
Needless to say, the whistleblower, Scott Stratten, is very pleased by this latest outcome. He says "with no repercussion to an action, there's no reason not to do it again." And that's exactly how fraud and other misconduct can potentially become 'part of the norm' of any given company. With the fine now handed down to Bell Canada, this sends a clear message that ethics are important.
Time to tweak your compliance program perhaps? Here's how.



[citesource][source]Bell hit with $1.25M fine for planting 4-star reviews for phone apps[/source][source]Bell says positive employee-planted reviews will stop, but critics unsure[/source][source]Bell employees planted glowing online reviews of new Bell app[/source][/citesource]