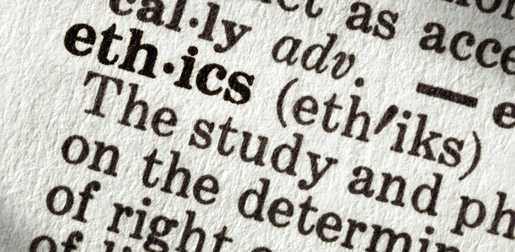 Most people would agree that whistleblowers should be regarded as heroes. Unfortunately, they are all too often stigmatized, harassed, marginalized and blacklisted for life, says Allan Cutler, a former public servant who blew the whistle on the federal sponsorship scandal.
In 2004, Mr. Cutler triggered one of the biggest political scandals in Canadian history when he revealed that millions of dollars in public funds were being misdirected to Liberal-friendly advertising firms. This scandal contributed to the Liberal party's defeat in the federal election two years later.
Mr. Cutler was vilified, monitored, threatened, and demoted, before finally being vindicated by an inquiry into the scandal in 2006.
But Mr. Cutler's battle hasn't really stopped. Stress of the ordeal damaged his health and forced him into early retirement. He say his reputation as a whistleblower consistently prevents him from professional and personal opportunities.
He says "the consequences for whistleblowers range from being dead-ended in a job, to being fired, to your health permanently destroyed, your self-confidence ruined, nervous breakdowns, suicide…it's a whole range of things. The whistleblower, who did the right thing, is regarded with suspicion. Instead of being lauded for exposing corruption, he now needs to cover up his involvement due to the stigma of being a whistleblower."
Mr. Cutler formed the non-profit group Canadians for Accountability (C4A) in 2008 to assist whistleblowers, improve legislation, and raise awareness.
We all know that whistleblowers around the world face bullying, and a recent study by the US based Ethics Resource Center found an 85% increase in retaliation against whistleblowers between 2007 and 2012.
However, Canada falls behind other developed countries in whistleblower protection due to severely weak or non-existent legislation.
In the wake of the sponsorship scandal, the latest legislation, the 2007 Public Servants Disclosure Protection Act (PSDPA) has been criticized for being unrealistic and essentially week. The Federal Accountability Initiative lists more than two dozen shortcoming in the act. To date, OPSIC has found only eight instances of wrongdoing in over 600 potential cases.
A comprehensive national whistleblower protection law is desperately needed in Canada, says Cutler, both for the private and public sectors, and equally important is to change the stigma around whistleblowing. Organizations need to view whistleblowers as an asset.
The 7th Annual National Golden Whistle Awards was held March 31 in Ottawa, and this year's recipient was Sylvie Therrien, a former Employment Insurance investigator for the federal government. More can be read here.
A whistleblower hotline is the single most effective tool available to improve ethics reporting. Waste, fraud and abuse of authority can all be combated by having an independent reporting mechanism that's available to your employees to report malfeasance. WhistleBlower Security should be one of the first places your employees can go to report on any perceived wrongdoing.
Whether it's for regulatory compliance, financial transparency, corporate governance, employee, client, investor or patient relations, becoming WhistleBlower Secured™ will enhance your corporate integrity and empower your employees to contribute to an ethical workplace.