The UK Whistleblowing Report – Not Quite a Passing Grade
According to Public Concern at Work, the whistleblowing charity, 2013 was the year of the whistleblower in the UK. Stories of whistleblowers have been, and still are, making front page news across the UK.
The scandal-hit Stafford Hospital has had its fair share of spotlight over questionable treatment of patients, and many patient deaths could have been prevented if only those in charge actually took seriously, the concerns raised from employees.
Prison whistleblowers aren't being treated fairly either over their concerns of short-staffing and the ability to keep inmates safe. Between January last year and October this year, 134 inmates took their own lives – three on one day in September 2014. Shocking! To say the least.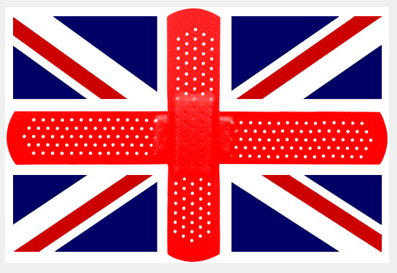 As such, PCaW experienced an unprecedented rise in the demand for advice into whistleblowing, resulting in the release of their Whistleblowing Report. Whistleblowers have been ostracized, lost their jobs, and bullied to the point of leaving their jobs… all because they decided to come forward to raise a concern that was potentially life threatening to someone.
The report was prepared taking information from key sectors, industries, concerns, and outcomes for employees who sought advice in 2013. Let's jump in to some statistics…
In 2013, there was a sharp rise in the calls stemming from health and education sectors.
– Health sector saw a 61% increase in whistleblowing cases
– Patient safety concerns soared by 97%
– The education sector saw 57% increase in whistleblowing cases
– Concerns about public safety doubled, of which 43% were from the education sector
– Overall the UK saw a 17% increase in the number of whistleblowing issues raised – but 63% of the concerns raised were denied or ignored
In 2013, 1910 individuals contacted PCaW for advice on whistleblowing. 2012 saw 1632 requests for advice.
Across all sectors in the report, 24% of concerns related to fraud or financial malpractice. This is not surprising as according to the ACFEs 2014 global Report to the Nations, corruption, billing, and expense reimbursements accounted for most of the fraud schemes in the health and education sectors.
Someone Go Get That Ball That Keeps Getting Dropped!
The fact that there was a sharp rise in the number of concerns raised in the health and education sectors, speaks volumes that there is something seriously dysfunctional going on. And what's even more shocking, is that, even though the number of people coming forward to blow the whistle on perceived wrongdoing has increased… and we won't argue that's great – it takes guts to come forward… regulators should be alarmed as these cases involve health and safety to the young, vulnerable and infirm.
It's shocking that 63% of cases where concerns were raised, they were denied or ignored by the employer, and a third of these whistleblowers were dismissed after the fact.
I've stated it over and over again in previous posts – employees are the eyes and ears of any organization. They are the first to clue in that there is something fishy going on. Senior management needs to understand that getting whistleblowing right for their staff is in the organization's best interest. Employees need to know that they can blow the whistle when they feel they need to, and be protected if they do. Unfortunately, these whistleblowing cases in the UK have been followed by employers not taking these concerns seriously, resulting in a culture of denial. This has lead to many deaths in the health sector – a sector that should be a pillar of the best practice in UK society.
Let's get it right. Organizations need to adopt a whistleblower policy incorporating an ethics reporting system where employees can feel safe coming forward to voice (anonymously) their concerns. It's the right thing to do, and the right way to do it.


Sources:
http://email.pcaw.org.uk
http://www.independent.co.uk
http://www.pcaw.org.uk
http://www.theguardian.com