Whistleblowing Is for Anyone to Report Wrongdoing
Today's post, although keeping in line with our main blog topic of whistleblowing, is less formal and more personal.
If you're a business, you should have a whistleblower hotline. But what if you're a regular citizen who needs to share information. Somewhere out there, a regular citizen, has information they need to share.
A few weeks ago, a war hero's home was burgled and his war citation was taken right off his wall, nail and all. What could someone possibly want with a war citation that has the war hero's name on it? – Jack Miles.
Also stolen: 5 war medals, including his Burma Star, a 22-carat gold wristwatch, two suitcases, and a cache of liquor.
The energetic 86 year old war hero is a little puzzled as to why someone would want his citation – given to him as a thank you for his services during a national emergency.
On May 30, when Miles and his girlfriend returned home after being out most of the day, they found the place ransacked.
So What's New? Another Burglary to Write Down in the Books
What probably strikes people most about this particular burglary is the timing of it – a week before the 70th anniversary of D-Day – and not to mention the fact that there are still war heroes alive today to tell their stories of how they helped shape today's world. Jack Miles is one of them.
And he has some stories to tell – he's cheated death so many times.
His Stories Deserve to Be Told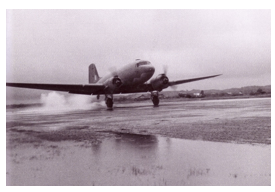 From 1941 to 1946, Miles served as an RAF flight lieutenant, (similar to captain). He trained in Canada, and as soon as he got his wings, he was made an instructor and sent to Burma, where he lived in a tent in the jungle for a year.
Miles spent most of the war flying Dakotas, transporting rockets into Java for the fighters, and taking wounded soldiers back to Saigon. After the war, he flew into Java to rescue some stranded Dutch.
Crashing a Dakota near Rangoon after losing both plane engines while he was bringing prisoners of war back from Saigon, Sir Isaac Newton took over. They were forced to walk at that point. Miles' plane contained 31 rescued POWs, some of whom had been on the River Kwai bridge.
He once had to "belly land" a Dakota in a rice field. Miles recalled, "The POWs thought it was a normal landing. They didn't realize it had crashed. Everybody got out of the aircraft and I stayed in, scared stiff of what I had done to one of His Majesty's aircraft."
After breakfast the next morning, five passengers found him and thanked him for saving their lives. Miles said 'You guys, what you've said to me, is like pinning the Victoria Cross on me.'"
Miles was born in Argentina, and as a young man was preparing to board a meat packing ship from Buenos Aires to England but was injured in a motorcycle crash. The ship left without him.
He would have been one of six volunteers aboard. Miles often wondered who his replacement was, because all on board were lost. Google gave him the answer 70 years later. Only five volunteers were aboard – he wasn't replaced as there wasn't enough time to do so.
Miles left Argentina 1941 and landed in London during a bombing raid, and was in London during the Blitz.
Dear "The Public", Someone Knows Something – Do the Right Thing
Someone needs to blow the whistle on this crime. The irreplaceable belongings of this Canadian war veteran need to be returned. They may be of little value to thieves, but they are priceless to this war hero's family. And they are also priceless to good Canadians across the country.
The whole point of whistleblowing is that it can be done anonymously and without fear of retaliation. WhistleBlower Security prides itself as Canada's independent certified ethics reporting provider for businesses. Having a system like Whistleblower Security on your side, is a very powerful tool that can be used to anonymously report wrongdoing without fear of retaliation. And the whistleblower certified ethics reporting program is a very small investment to any organization and delivers very powerful results that will enable business success. With a 24/7/365 whistleblower hotline and certified ethics reporting system, employees can be assured that all of their ethical concerns will be heard and addressed.