Why Uncle Sam Wants You (to Be a Whistleblower)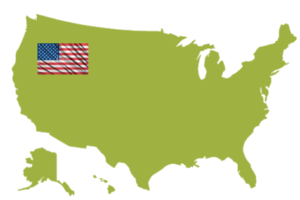 Last Wednesday, the Obama administration was buzzing about one word all across the country – and that word was 'whistleblower.'
The Justice Department is bolstering a movement to appeal to witnesses of corporate misconduct and encouraging them to come forward with any information about wrongdoing.
So while the Attorney General Eric Holder was giving a speech at the NYU School of Law about changing the current law about whistleblower rewards in order to increase potential payouts, senior Justice Department official Marshall Miller was warning corporate lawyers in Manhattan that prosecutors are starting to use methods such as wiretapping and surveillance to catch white-collar criminals. Meanwhile, the head of the Department's criminal division, Leslie Caldwell, was over in Washington encouraging lawyers of whistleblowers to not only seek financial penalties from their companies in civil suits but to also notify criminal investigators of the wrongdoing as well.
The basic gist of the trio of speeches? It's never been a better time to be a whistleblower.
So What Is the Attorney General Doing?
Attorney General Eric Holder is aiming at putting an end to financial claims by brushing off an old law from 1989 called the Firrea (or the Financial Institutions Reform, Recovery, and Enforcement Act, if we want to get all formal).
Current U.S. laws have a limit as to how much the whistleblower gets from the final monetary amount recovered, but Holder is looking to remove the cap in order to incentivize potential whistleblowers to come forward. According to Holder, having more whistleblowers come forward could mean "significantly [improving] the Justice Department's ability to gather evidence of wrongdoing while complex financial crimes are still in progress—making it easier to complete investigations and to stop misconduct before it becomes so widespread that it foments the next crisis."
Whistleblowers Can Have the Same Effect in Your Workplace
As we previously reported back in August, the ACFE's Global Fraud Study found that in cases where corporate fraud was detected through a tip rather than by accident, the fraud was cut short by 14 months and resulted in $175,000 saved.
However, only half of U.S. organizations had fraud hotlines in place for their employees to report tips. Make the smart move and implement an independent ethics reporting system with a 24/7 whistleblower hotline into your company today.
An independent ethics reporting system like Whistleblower Security can help promote a culture of integrity, collaboration and transparency in your workplace. With a 24/7/365 whistleblower hotline and whistleblower program, employees can be assured that all of their ethical concerns will be heard and addressed.

Source: http://online.wsj.com/articles/attorney-general-holder-to-propose-big-new-rewards-for-wall-street-whistleblowers-1410957241