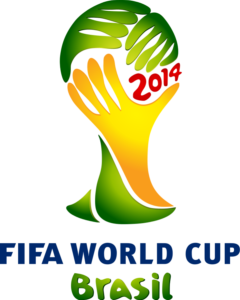 Elite players. Not so elite grub.
The World Cup is coming up in two weeks, but right now, host country Brazil is a little more concerned about expired food than football.
Two hotels that are supposed to be hosting the teams from England and Italy have been discovered to be storing alarming amounts of expired food – something that is worrying Brazilian authorities as the World Cup fast approaches.
The Portobello Hotel, located in the city of Mangaratiba near Rio de Janeiro, underwent a surprise inspection this past Monday, at which point inspectors found nearly 55 pounds of expired pasta, shrimp, salmon, and margarine. Another 53 pounds of food (including steak, fish, cheese, and sauces) was seized by the food inspectors for not having expiration labels on them.
Fortunately, according to a press representative from the Portobello, none of the expired food had been served to customers before the inspection. In a statement, the inspector explained that the high demand the hotel has been under recently led to a "failure in the disposal of food which expired the day before the visit by the inspection agency."
Another hotel, the Royal Tulip in Sao Conrado, underwent a similar surprise inspection where inspectors found five pounds of expired lard, ham, and salmon. The Royal Tulip is expected to be hosting the English national team.
BYO….meals?
Both inspections were conducted by Brazil's consumer protection agency, Procon. The head of Procon for the region of Rio de Janeiro told the local news that he was very concerned about the number of establishments that were operating under unsafe conditions.
So far, thirteen establishments have been inspected for the World Cup, and an astounding eight of them have been fined for storing expired foodstuffs, among other violations. Besides hotels, these establishments include restaurants, supermarkets, bakeries, and stores.
What about other non-World Cup establishments?
With all the attention that will be on Brazil for the next couple months, Brazilian authorities are stepping up their efforts to keep citizens and tourists safe by launching Operation Shirt 10. This operation aims to ensure food safety standards are being met at establishments across the country, and to improve hotel and tourist services before the World Cup begins.
Our recent post, "Food Fraud: Do you know what you're eating?", highlighted some areas of concern from around the globe. Is it possible that the lack of food inspection safety in Soccer Town was in any way resulting from some form of "Food Fraud Crime"? Serving slightly expired seafood, cheese, or pasta to unsuspecting consumers in order to save money due to rising crop prices?
It's a good thing this potential catastrophe was stopped, otherwise the English and Italian soccer teams would have been having a match of kick-the-stethoscope in the hospital hallways.
All businesses, large and small need an independent ethics reporting company on their side to make sure things are in "scoring position". Empoloyees need a place where they can anonymously report on any wrongdoing they see.
Whistleblower Security is committed to promoting a culture of integrity, collaboration and transparency for our employees and clients. With a 24/7 whistleblower hotline, employees can be assured that all of their ethical concerns will be heard and addressed.